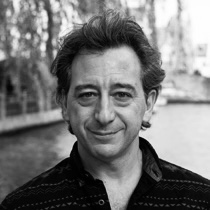 Senior Research Fellow and Head of Global Governance, Regulation, Innovation & Digital Economy (GRID) at CEPS
Retour à la liste des auteurs
Biographie
Andrea Renda is a Senior Research Fellow and Head of Global Governance, Regulation, Innovation & Digital Economy (GRID) at CEPS. Since September 2017, he holds the "Google Chair" for Digital Innovation at the College of Europe in Bruges (Belgium). At the College of Europe, he is also responsible for the course "Regulatory Impact Assessment for Business" since 2007. His current research interests include regulation and policy evaluation, regulatory governance, private regulation, innovation and competition policies, Internet policy, and the alignment of policies for long-term impacts such as sustainability and decarbonization. He also specializes in EU law and policymaking, and in international regulatory cooperation.
Over the past two decades, Andrea Renda has provided academic advice to several institutions, including the European Commission, the European Parliament, the OECD, the World Bank and several national governments around the world. Between 2006 and 2009, he was the Coordinator of the European Network for Better Regulation (www.enbr.org), a Coordination Action on regulatory impact assessment funded by the European Commission under the FP6 programme. He was, i.a., the lead author of the Pilot Project on Administrative Burdens for DG ENTR; the main author of the Impact Study on private antitrust damages actions for DG Comp in 2007; the lead author of the study on "Assessing the costs and benefits of regulation" for the European Commission Secretariat General; the project leader in three recent cumulative costs assessments carried out by the European Commission, DG GROW; and the project leader in major studies in the field of administrative burdens, electronic communications, spectrum policy, innovation policy, and social impact assessment.
Andrea Renda earned a BA cum laude in Economics from LUISS Guido Carli University, (Dissertation awarded a special distinction) and his European Master of Law and Economics (LL.M., with distinction, University of Hamburg, 1996). He holds a Ph.D. degree in Law and Economics awarded by the Erasmus University of Rotterdam. 
Évènements associés
Bruxelles - Weekly Seminar
On October 28th, the GEG Weekly Seminar will discuss the threat posed to democracies around the world by misinformation and disinformation spread through social networks. The discussions will...
Partners: The College of Europe, The European Institute at Columbia University, The Europe Center at the University of Cambridge, The School of Transnational Governance at the European University Institute
en savoir plus