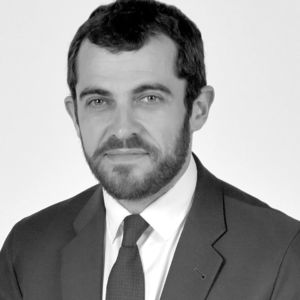 Group general counsel of TotalEnergies
Member of the Scientific Committee of the European Law Journal
Retour à la liste des auteurs
Biographie
Aurélien Hamelle is General Counsel of the French energy company TotalEnergies SE. Before taking up his position as General Counsel, he was a regulatory and dispute resolution lawyer with various firms, including Allen & Overy as a partner in their Paris office.
As part of his current position, Aurélien oversees the whole legal department of the TotalEnergies group (nearly 500 lawyers) and deals with a wide array of matters (M&A, stock market regulations, joint-ventures, compliance, disputes, legal operations development…).
He is a teacher in "legal risks' management and compliance" at the French Institute of Political Sciences (Sciences-Po). He is also a member of the "Haut Comité Juridique de la Place financière de Paris" and of the "Club des Juristes".
He is a graduate of the Universities Paris-Nanterre and Paris-Dauphine in law and management and of Sciences-Po Paris.