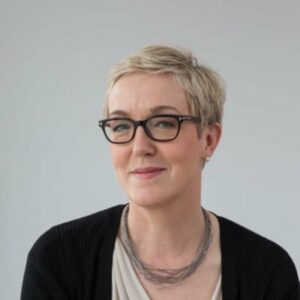 Fritz Stern Chair on Germany and trans-Atlantic Relations in the Center on the United States and Europe at Brookings
Constanze Stelzenmüller is an expert on German, European, and trans-Atlantic foreign and security policy and strategy. She is the holder of the Fritz Stern Chair on Germany and trans-Atlantic Relations in the Center on the United States and Europe at Brookings
Retour à la liste des auteurs
Biographie
Constanze Stelzenmüller is an expert on German, European, and trans-Atlantic foreign and security policy and strategy. She is the holder of the Fritz Stern Chair on Germany and trans-Atlantic Relations in the Center on the United States and Europe at Brookings. Before, she was a senior fellow in the Center on the United States and Europe. She held the Kissinger Chair on Foreign Policy and International Relations at the Library of Congress from October 2019 to March 2020. She served as the inaugural Robert Bosch Senior Fellow at Brookings from 2014 to 2019.
Prior to working at Brookings, she was a senior transatlantic fellow with the German Marshall Fund of the United States (GMF), where she directed the influential Transatlantic Trends survey program.
Constance Stelzenmüller is the former director of GMF's Berlin office. From 1994 to 2005, she was an editor for the political section of the German weekly DIE ZEIT, where she had also served as defense and international security editor and covered human rights issues and humanitarian crises. From 1988 to 1989, she was a visiting researcher at Harvard Law School. She has also been a GMF campus fellow at Grinnell College in Iowa, a Woodrow Wilson Center public policy scholar in Washington, D.C.
She has worked in Germany and the United States, and speaks English, French, German, and Spanish. Stelzenmüller holds a doctorate in law from the University of Bonn (1992), a master's degree in public administration from the Kennedy School of Government at Harvard University (1988), and a law degree from the University of Bonn (1985).
Évènements associés
Bruxelles - Weekly Seminar
On October 7th, the GEG Weekly Seminar will discuss the German Federal election results and their implications for the future of European politics. The discussion will be based...
Partners: The College of Europe, The European Institute at Columbia University, The Europe Center at the University of Cambridge, The School of Transnational Governance at the European University Institute
en savoir plus