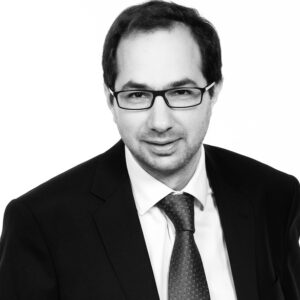 Counsel at Laurent Cohen-Tanugi Avocats
Member of the Scientific Committee of the European Law Journal
Retour à la liste des auteurs
Biographie
Specialized in international business law with a strong public and criminal law background, Emmanuel Breen focuses in public-private partnerships and anti-corruption compliance in France and internationally. Over the course of 20 years in private practice, he has played a key role in complex and landmark public-private projects, such as public utilities privatization, sectoral legislation drafting, government debt renegotiation, and the design of anti-corruption compliance programs.
Prior to joining Laurent Cohen-Tanugi Avocats in 2011, he was an associate, then counsel in regulatory matters at Cleary, Gottlieb, Steen & Hamilton LLP (Paris and London offices, 1995-2007).
Mr. Breen is an alumnus of the Ecole Normale Supérieure (Rue d'Ulm, 1989-1994) and holds a Masters (DEA) in Criminal Law and Policy from University Paris I Panthéon-Sorbonne (1994). He holds a Ph.D. in Public Law.
Mr. Breen has been an Associate Professor at Sorbonne University (Paris and Abu Dhabi campuses) since 2008 and is founder and co-chair of the "compliance officer" diploma at a leading French law school, University Paris II Panthéon-Assas.
In 2018, he lead a 6-month mission at the International Anti-Corruption Academy in Vienna.