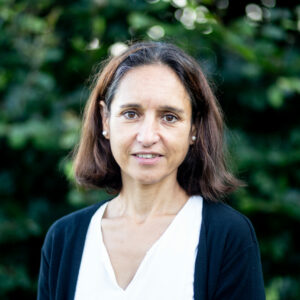 Senior Research Fellow at the Jacques Delors Institute in Paris
Eulalia Rubio is senior Research Fellow on European economic affairs. Her main fields of expertise are the EU budget,  EU´s budgetary policy-making and European public investment policies and strategies
Retour à la liste des auteurs
Biographie
Eulalia Rubio is senior Research Fellow on European economic affairs. Her main fields of expertise are the EU budget,  EU´s budgetary policy-making and European public investment policies and strategies. She is author of numerous papers and policy reports on these topics, including various reports on behalf of the European Parliament. In recent years she has worked in particular on the EU´s Covid Recovery plan, the role of the EIB and national development banks in supporting EU´s policies, the financial dimension of the EU green deal and the investment component of the EU´s industrial strategy.
Eulalia  holds a Ph. D thesis in political sciences from the European University Institute (Florence) and a Master in Public and Social Policy from the University Pompeu Fabra (UPF). Prior to joining the JDI she was associated professor in comparative politics at the University Pompeu Fabra (Barcelona) and research and teaching assistant at the Department of Political and social sciences of the University Pompeu Fabra (UPF). From 2014 until 2017 she was also associate professor on European economic governance at the European School of Political and Social Sciences (ESPOL).
Évènements associés
Bruxelles - Weekly Seminar
On December 2nd, the GEG Weekly Seminar will discuss the challenges facing the European Public Prosecutor's Office. The starting point of the discussion will be an article written...
Partners: The College of Europe, The European Institute at Columbia University, The Europe Center at the University of Cambridge, The School of Transnational Governance at the European University Institute
en savoir plus