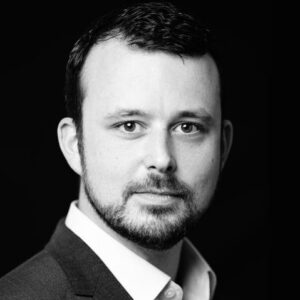 Associate Fellow at the German Council on Foreign Relations (DGAP)
Retour à la liste des auteurs
Biographie
John-Joseph Wilkins is associate fellow at the German Council on Foreign Relations (DGAP). 
John- Joseph Wilkins's work focuses on domestic and security matters in India, Pakistan, and Afghanistan, he also works on issues related to EU defense. In addition to his role at DGAP, he is also a senior associate and senior operations manager at the Azure Forum for Contemporary Security Strategy in Ireland. 
Previouly, Wilkins was public information officer at the EU Institute for Security Studies (EUISS) in both Paris and Brussels from 2012 to 2020 where he handled communications and outreach and contributed to publications in an editorial and research capacity. In 2011 he worked in the Political Section of the EU Delegation to India and Bhutan in Delhi, and previously served in the Royal Yeomanry, Westminster Dragoons, of the British Army Reserve.
Mr. Wilkins holds a BA with Honors in German with political studies from Royal Holloway, University of London, and graduated from the London School of Economics and Political Science (LSE) in 2010 with an MSc in European studies.