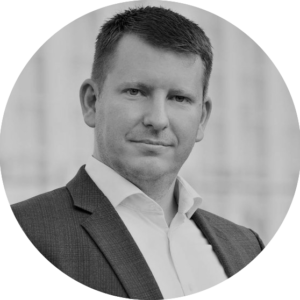 Secretary General, Directorate of the Ministry of Foreign Affairs of Estonia
Retour à la liste des auteurs
Biographie
Jonatan Vseviov took office as Secretary General of the Ministry of Foreign Affairs in February 2021. Before his current job, Vseviov was the Estonian ambassador to the United States since August 2018.
From 2008 to 2018, Vseviov worked at the Estonian Ministry of Defence, where he rose to the position of secretary general.
Prior to his appointment as Secretary General in January 2016, Vseviov served as the Undersecretary for Defence Planning, Acting Undersecretary for Defence Policy, and Director of the Policy Planning Department.
While working at the Ministry of Defence, Vseviov played a leading role in shaping Estonia's defence policy domestically and internationally. He is the author of the Concept for Comprehensive Approach to Defence (2009) and the National Defence Strategy of 2010 – documents that led to significant conceptual change in organising defence in Estonia.
In 2012, he was one of the main drafters of the national defence development plan (2013–2022). He has been involved in the development of the current deterrence and defence posture of NATO, including the execution of the Enhanced Forward Presence of NATO in the Baltic States and Poland.
Jonatan Vseviov has completed conscript service and is a reserve officer. He is a graduate of the Department of Political Science at the University of Tartu and has earned a master's degree with honours in security studies from Georgetown University.
He has been awarded the Third Class Order of Merit of the White Star, the First and Third Class Cross of Merit of the Ministry of Defence, the First Class decoration of the Estonian Foreign Intelligence Service, and the Cross of Merit of the Estonian Defence Forces (twice).