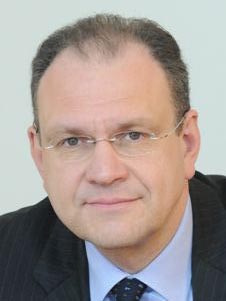 Visiting Professor at the London School of Economics
Retour à la liste des auteurs
Biographie
Lorenzo Codogno is Founder and Chief Economist at Lorenzo Codogno Macro Advisors and Visiting Professor at the London School of Economics.
Lorenzo Codogno began his career at CreditoItaliano (now UniCred) where he was Vice Director and Head of money/bond markets analysis. He then joined Bank of America where he was managing director, senior economist, and co-head of European Economics for eleven years. Between 2006 and 2015, Lorenzo Codogno was chief economist and director-general at the Treasury Department of the Italian Ministry of Economy and Finance. During his tenure he was head of the Italian delegation at the Economic Policy Committee of the European Union in 2010-2011. He founded his consulting firm in 2015 and joined the London School of Economics as a visiting professor the same year. 
Lorenzo Codogno holds a master's degree in FInance and Economics from Syracuse University, United States.