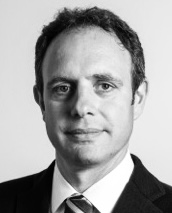 Retour à la liste des auteurs
Biographie
Marco Torsello is a partner at ArbLit since 2017. He is also a full professor of Comparative Private Law at the University of Verona and Global Professor of Law at NYU School of Law (Law-Abroad Program in Paris).
A dual citizen (Italian and US), Marco has successfully represented top foreign and domestic clients in a variety of business-related matters and has developed specific skills and knowledge in transnational and multi-jurisdiction commercial litigation. 
As to the scholarly work, Marco is the author of several books and papers and has taught in some of the most prestigious Universities in Europe and the US. In such capacity he has often advised top foreign and domestic clients on complex, multi-jurisdiction transactions and served as expert before foreign and domestic courts. He often appears as counsel and sits as presiding, sole and party-appointed arbitrator in ad hoc and institutional, international and domestic arbitrations under a variety of rules and governing laws.
.