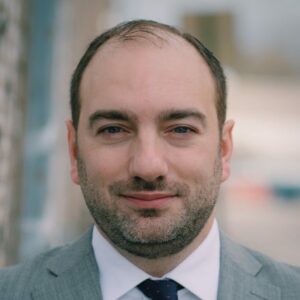 Senior Fellow at the Center for American Progress
Retour à la liste des auteurs
Biographie
Max Bergmann is Senior Fellow at the Center for American Progress, an American think tank based in Washington, D.C. 
He previously served in the U.S. Department of State from 2011 to 2017 where he held several positions including as member of the secretary of state's policy planning staff, special assistant to the undersecretary for arms control and international security, senior adviser to the assistant secretary of state for political-military affairs, and speechwriter to then-Secretary of State John Kerry. 
Max Bergmann's areas of expertise include political-military affairs and nonproliferation, the European Union, NATO, Russia, foreign interference, U.S. security cooperation, and U.S. foreign policy. 
A graduate of Bates College in Maine, he also holds a master's degree in comparative politics from the London School of Economics.