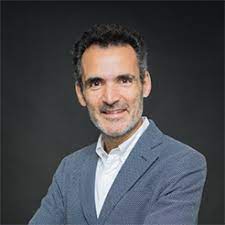 Professor of Strategy at HEC Paris
Retour à la liste des auteurs
Biographie
Olivier Sibony is a professor, author, and advisor specializing in the quality of strategic thinking and the design of decision processes.
He is Professor of Strategy at HEC Paris as well as Associate Fellow of Saïd Business School in Oxford University. He  has taught at London Business School, Ecole Polytechnique, ENA, IE Madrid, and other institutions. Previously, Mr. Sibony spent 25 years with McKinsey & Company in France and the U.S., where he was a Senior Partner as well as a leader of the Global Strategy Practice and of the Consumer Goods & Retail Sector.
Olivier's most recent book, Noise: A Flaw in Human Judgment, co-authored with Daniel Kahneman and Cass R. Sunstein, is an international bestseller. He was also a contributor to the 2019 edition of Strategor, the best-selling French-language strategy textbook and author or co-author of numerous scientific articles in peer-reviewed journals and in practitioner-oriented publications.
Olivier builds on this research and experience to advise senior leaders on strategic and operational decision-making. He is a frequent keynote speaker and facilitator of top management and board meetings. He also serves as a member of corporate, advisory and investment boards.
Évènements associés
Paris - Privé
It seems obvious: in the face of the unknown, and especially in times of crisis, leaders are expected to show good judgment. However, the study of judgment shows...
Partners: l'Institut de l'ENS
en savoir plus