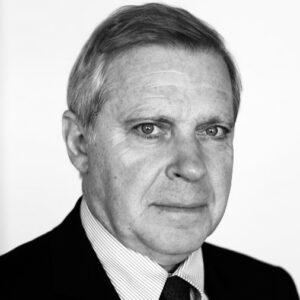 Head of the Anti-Corruption Division in the Directorate for Financial and Enterprise Affairs of the OECD
Retour à la liste des auteurs
Biographie
Patrick Moulette is the Head of the Anti-Corruption Division in the Directorate for Financial and Enterprise Affairs of the OECD (Organisation for Economic Cooperation and Development). Patrick Moulette's position involves the design and management of the work programme of the 37-country Working Group on Bribery in International Business Transactions. His responsibilities also include leading the process of evaluating the implementation of the OECD Convention and Recommendations and to develop and supervise outreach activities. 
Patrick Moulette began his professional career in 1985 in the Department of the Treasury of the French Ministry of Finance. After five years in the Monetary and Financial Affairs Division where he concentrated on financial market issues, he joined the International Affairs Division of the Treasury in 1990 to work on issues related to G-7 meetings, international trade, anti-money laundering and relationships with the IMF and the OECD. Mr Moulette joined the OECD in 1991 as a member of the Financial Action Task Force (FATF) Secretariat. The FATF is the international body in charge of safeguarding the global financial system against money laundering and terrorist financing. In November 1995, he was promoted to Executive Secretary of the FATF. During his tenure as Executive Secretary, Patrick Moulette identified and developed policies to combat money laundering and terrorist financing, including the elaboration and implementation of FATF's outreach activities. 
Patrick Moulette is a graduate of the Paris Institute of Political Studies ("Sciences-Po"). He also has a Master's degree in Public Law and a Master's degree in Corporate Law.