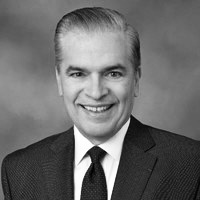 Partner at Hellring Lindeman Goldstein & Siegal LLP
Retour à la liste des auteurs
Biographie
Stephen L. Dreyfuss is a Partner at Hellring Lindeman Goldstein & Siegal LLP. His practice is concentrated in international business litigation (civil and criminal) and international business transactions, particularly matters involving France and other countries of the European Union. His third undergraduate year at Princeton University was spent in France, where he studied at the Université de Paris and subsequently worked for Kodak-Pathé, the French subsidiary of Eastman Kodak. After graduation from Columbia Law School and a two-year clerkship for a United States District Judge in Newark, he served as Assistant District Attorney for New York County, New York until joining the firm in 1979. In recent years, he has been involved in complex civil and criminal litigation and transactions in securities, banking, antitrust, multimedia and communications, insurance and product liability matters throughout the United States and in Europe.
Mr. Dreyfuss is former President of the Paris-based Union Internationale des Avocats, the world's oldest international association of bars, law societies and lawyers, as well as former Deputy Chief Editor of the UIA magazine Juriste International. 
Fluent in spoken and written French, Mr. Dreyfuss is former President and current Executive Vice President and Legal Counsel of the French-American Chamber of Commerce in New York, and speaks frequently on international legal and business issues in the United States and abroad. He is the former Chair of the Advisory Council of the Princeton University Department of French and Italian.