Public debt and COVID-19. Paying for the crisis in Latin America and the Caribbean
22/07/2020
Scroll
Public debt and COVID-19. Paying for the crisis in Latin America and the Caribbean
Télécharger le pdf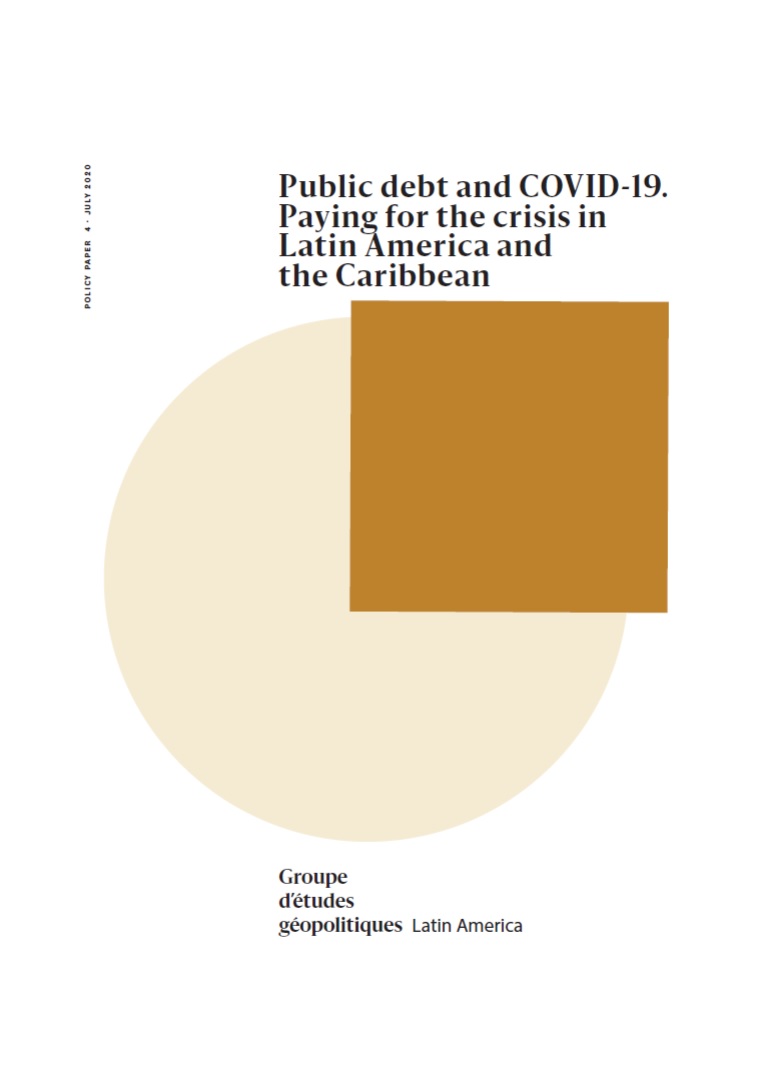 Public debt and COVID-19. Paying for the crisis in Latin America and the Caribbean
Télécharger le pdf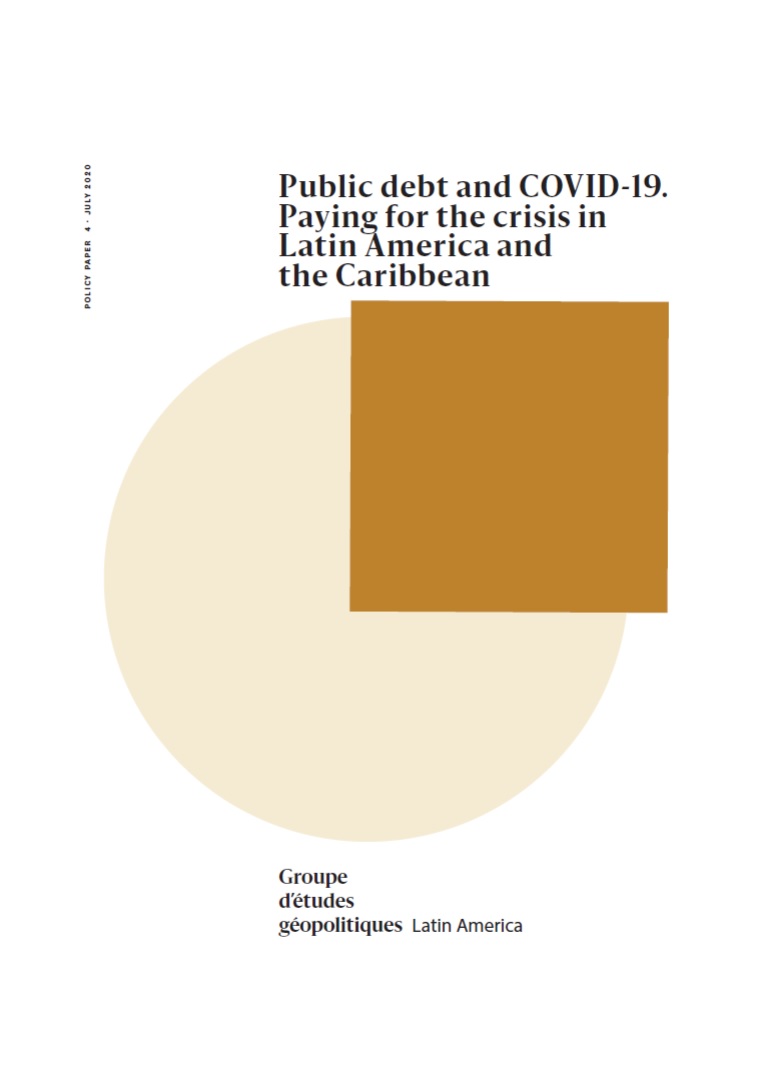 Voir tous les articles
Public debt and COVID-19. Paying for the crisis in Latin America and the Caribbean
Heterogeneous data, knowledge and profiles that rarely meet must be brought together to give shape, during the crisis, to the world that will come after. The Groupe d'études géopolitiques publishes today, within the framework of the Covid-19 Geopolitical Observatory, its forth working paper which provide a synthetic overview of the challenges akin to Latin America and the Caribbean debt restructuring, signed by Sebastián Nieto-Parra and René Orozco with a foreword by Mario Pezzini, Director of the OECD Development Center.
Public debt and COVID-19. Paying for the crisis in Latin America and the Caribbean
Varying fiscal positions and access to international markets before COVID-19 is determining Latin American and Caribbean countries' ability to respond to and recover from this unprecedented crisis. With narrow fiscal space to take big, exceptional measures and global coordination of public debt management will be vital in mitigating the already devastating socio-economic consequences of the crisis in the region.
Most countries in the region entered to the COVID-19 crisis with limited fiscal space. Current circumstances entail a decrease in fiscal revenues and the impossibility to raise taxes to finance the spending needed to respond to the crisis.
Public debt management is an option but requires international action. There is no unique solution to managing public debt due to discrepancies across countries in terms of initial fiscal conditions, type of foreign creditors, and finally financial capacity to tap into capital markets. Addressing these issues calls for policy action :
There needs to be coordinated action among bond-holders and capital markets' actors in restructuring debt issued by countries that were already facing financial difficulties before the crisis.
To respond to the crisis, official support should go beyond the level of income and focus on economies that have little or no access to markets.
Other countries, that already enjoyed ample fiscal sustainability before the crisis, must retain access to capital markets where risk premium remains low and through which they can raise the funds to respond to the crisis.
Finally, another group of countries might have access to capital markets but face high debt cost due to a deterioration in the perception of debt sustainability by markets' participants. There are several policy options, including debt standstill/moratorium, debt relief, the creation of a special-purpose vehicle to finance the crisis or pay the debt, or further use of SDRs – Special Drawing Rights. Their common denominator is that they require international co-operation, involving multilateral banks, developed countries and/or private creditors.`
The COVID-19 crisis has been an exceptional, unexpected and exogenous shock to countries across the region. Meanwhile, abundant liquidity remains in international capital markets, making this crisis different to past global crises. International coordinated action must contribute to solve debt sustainability problems and respond to the impact of the crisis.
Sebastián Nieto-Parra, René Orozco, Public debt and COVID-19. Paying for the crisis in Latin America and the Caribbean, Jul 2020,