Electoral Bulletins of the European Union
Regional election in La Rioja, 28 May 2023
Issue #4
Scroll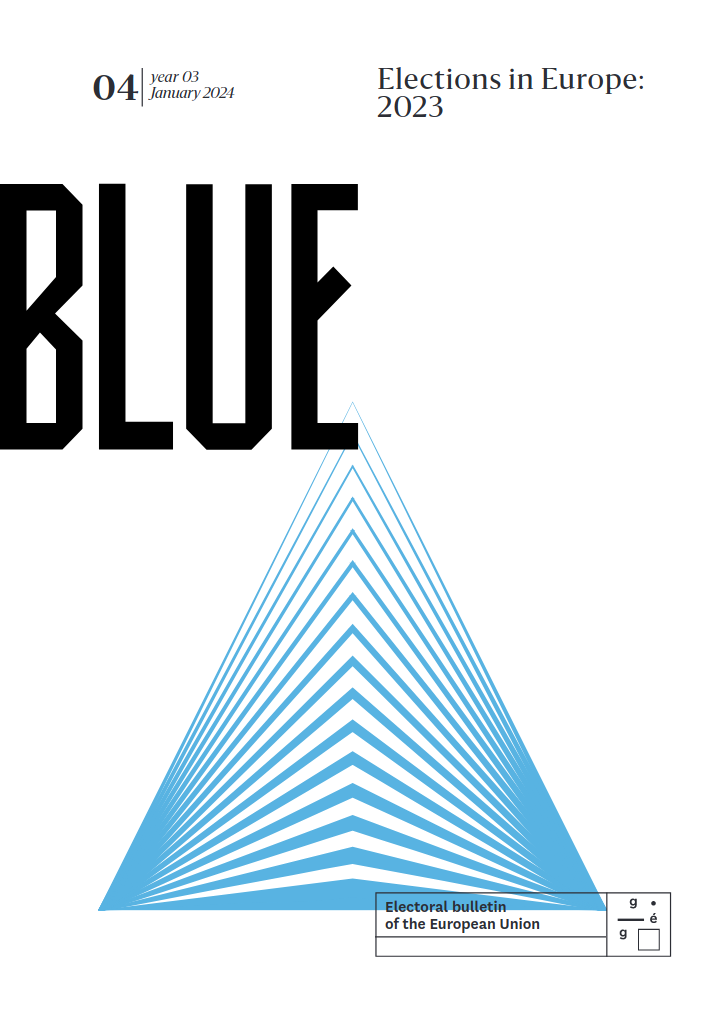 Issue 4, January 2024
Elections in Europe: 2023
On May 28, 2023, elections were held to elect the 33 members of La Rioja's regional parliament.
In 2019, a coalition comprising the PSOE (S&D; 31.9%, -6.8 pp; 12 seats, -2) and a joint Podemos-Izquierda Unida list (GUE/NGL; 5.1%, -1.5 pp; 2 seats, =) had managed to build a historical left-wing majority after 24 years of PP rule in the region. A key figure in this majority was the new regional president Concha Andreu, who became the first woman to lead the region, chairing a PSOE-Podemos government with parliamentary support from IU. Despite a tumultuous start and three successive votes of investiture – with the sole Podemos MP negotiating hard to obtain a seat in government – the coalition was able to hold together during a full 4-year term. In fact, the PSOE remained well ahead in the polls until December 2022, when it held a solid 12.2-point lead over the PP.
However, from March 2023 onwards, the curves crossed and the PP (EPP) came back strongly. Polling at 41.6% on the eve of the election, the party eventually won 45.4% of the vote (+12.3 pp) and 17 seats (+5), giving Gonzalo Capellán's list an absolute majority. The PP benefitted from the nationwide collapse of Ciudadanos (RE; 0.9%, -10.6 pp), which lost all of its 4 seats in the region.
As in all Spanish regions except Galicia, the far-right Vox party (CRE, 7.6%, +3.7 pp) is now represented in Parliament. It obtained two members of parliament who will be part of the opposition to the PP majority government, whose investiture was confirmed in the first round of voting on June 28, 2023.
The Data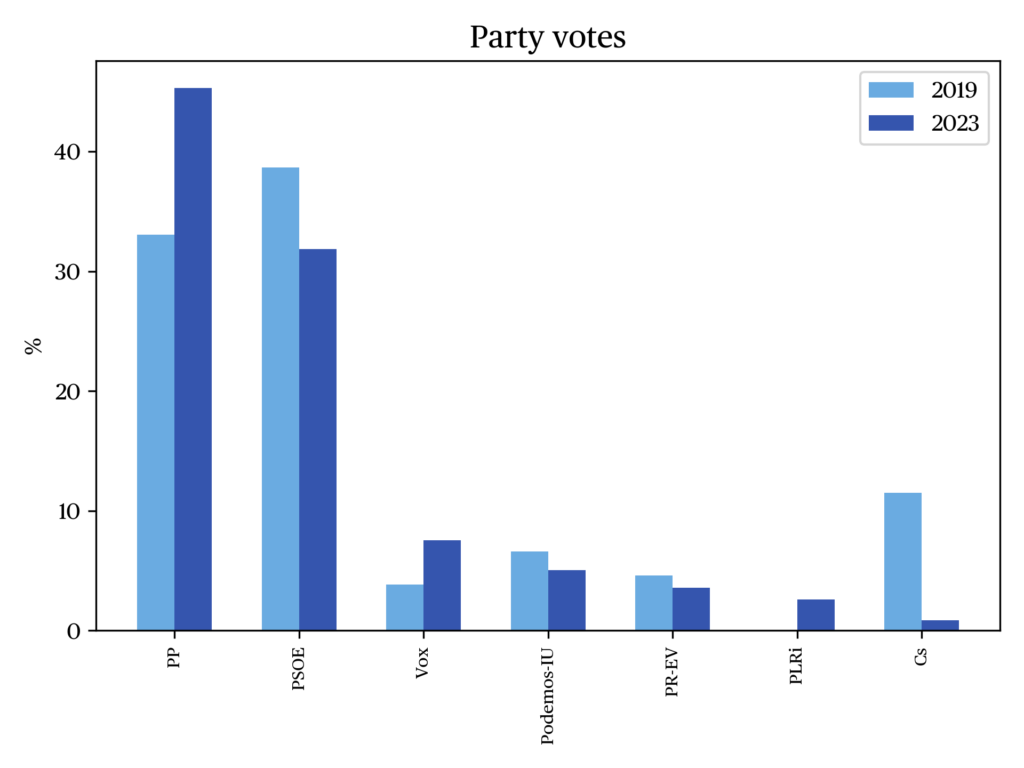 Jean Cotte, Regional election in La Rioja, 28 May 2023, Nov 2023,
à lire dans ce numéro
+
--