Revue Européenne du Droit
Sanctions, Confiscation, and the Rule of Law
Issue #5
Scroll
Sanctions, Confiscation, and the Rule of Law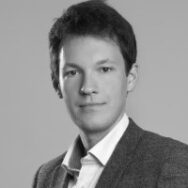 Anton Moiseienko
Lecturer in Law à l'Australian National University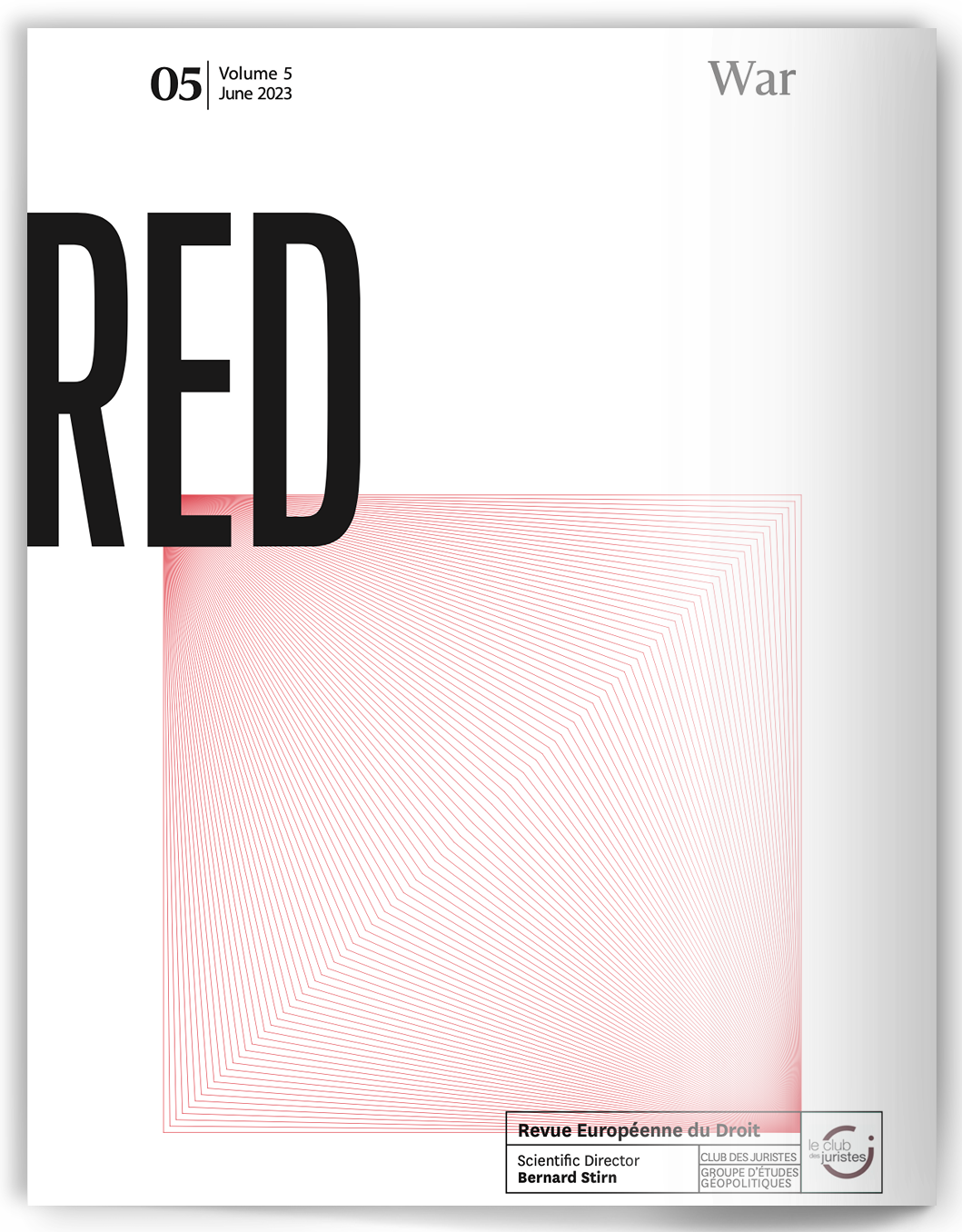 Legal Journal published by the Groupe d'études géopolitiques in partnership with Le Club des juristes
One of the many depressing features of Russia's ongoing war against Ukraine is the dearth of immediately available avenues for accountability. Discussions continue apace as to the establishment of a tribunal to adjudicate international crimes committed, but there is no denying that its effectiveness will be hostage to political—meaning, in this instance, military—realities. 1 The thus-far symbolic verdict of a Dutch court in the MH 17 trial bears witness to the limited role that criminal justice can play until a resounding military defeat and thus regime change in Russia. 2
One major exception to that overall bleak assessment is the (potential) availability of frozen Russian assets as a source of compensation for Ukraine. Within days of Russia's full-scale invasion, the G7 economies froze an estimated $350 billion in the Russian Central Bank's foreign currency reserves. 3 Furthermore, pursuant to sanctions imposed on hundreds of regime-affiliated individuals and companies, dozens of billions more were frozen in private wealth ($58 billion according to the latest estimates). 4
Drawing the connection between the ongoing destruction in Ukraine, measured in hundreds of billions if not trillions of dollars, and those pools of frozen property is rather obvious. It is not surprising, therefore, that proposals soon emerged to confiscate such property—as opposed to its temporary freezing—and transfer it to Ukraine. Thus far, however, not much has happened on that front. The US is reportedly concerned about the economic implications of jeopardising its status as a safe haven for foreign sovereign wealth, 5 the EU is studying the matter, 6 and the UK may adopt a law that will require it to study the matter. 7 What unites all of them is a degree of unease about the legality of permanent confiscation under international law.
Concurrently, there is a strand of legal and policy commentary that counsels caution in the face of any temptation to confiscate frozen Russian assets. 8 The legal issues involved are diverse and vary from the application of sovereign immunities, in relation to state-owned property, to human rights concerns insofar as private wealth is concerned. But underpinning much of that commentary is a more fundamental objection to potential confiscation of Russian assets, namely that to do so would be contrary to the rule of law. 9
This article aims to address this higher-order concern, which goes to the legitimacy of any proposed confiscatory measures. 10 In doing so, this article first considers the rule-of-law aspects of unilateral, non-UN-mandated sanctions writ large. Then it proceeds to discuss the potential confiscation of frozen Russian assets.
Sanctions and the Rule of Law
The notion of the 'rule of law' defies a crisp and clearcut definition, but it is relatively uncontroversial that it speaks to fundamental attributes of a legal system that render it worthy of respect and observance. In his well-known book, Lord Bingham identified it thus: 'that all persons and authorities within the state, whether public or private, should be bound by and entitled to the benefit of laws publicly made, taking effect (generally) in the future and publicly administered in the courts'. 11 As Lord Bingham emphasised, there were exceptions to this formula, and it was not to be applied dogmatically. 12 There are also other features that the rule of law entails, such as respect for human rights. 13
Whether the rule of law exists on the international plane is subject to some controversy, largely because of how different international law is to domestic legal systems. It lacks a centralised enforcement mechanism; 14 inequality is part of its fabric due to the veto powers in the Security Council; 15 and some of its rules, such as (of relevance to this article) those pertaining to sovereign immunities, are notoriously fuzzy as a result of their customary—as opposed to treaty-based—nature. 16 Overall, though, it seems fair to accept that some version of the rule of law, at least in the sense of consistency of state behaviour based on well-accepted rules, should obtain in international relations, too.
Before moving on to the issue of confiscation specifically, consider for a moment the rule of law implications of sanctions writ large. Some commentators are critical of all unilateral sanctions. 17 That overlooks the diversity of sanctions measures, which range from the profound to the (relatively) trivial. For instance, UK sanctions against Russia include the prohibition on providing accountancy and management consultancy services to Russian companies. 18 Few would view this as an affront to the rule of law. Critics of unilateral sanctions also oddly overestimate the importance (from a rule-of-law, rather than formal legal perspective) of the Security Council's imprimatur: UN sanctions have long suffered from due process shortcomings whose remediation remains work in progress. 19
If one were to propose a more nuanced rule-of-law oriented classification of sanctions than the crude unilateral/multilateral divide, four categories emerge.
First, there are sanctions that breach applicable rules of domestic or international law. Of course, whether or not something is in violation of the law can be contestable, but leave that to one side. As an example, Iran's submissions to the International Court of Justice (ICJ) allege that a raft of US sanctions are incompatible with a treaty of amity between the two countries. 20
Second, some sanctions raise rule-of-law concerns if one reasons from first principles, but are widely accepted in practice. The freezing of individual assets is the paradigmatic example. Whether we talk of suspected terrorists or Russian oligarchs, it is legitimate to ask if government-imposed asset freezes, especially ones that can last for many years, are human rights-compliant. And, as it happens, governments and courts around the world have answered that, time and again, with a resounding 'yes'! 21 One might query that premise, but given that the right to property is not absolute, the more productive way of tackling the underlying concern is to engage with applicable procedural guarantees (especially the evidentiary standard and the standard of judicial review) rather than attack the legitimacy of the practice as such.
Third, there are sanctions that do not appear to raise any legal issues of note at all, except perhaps a potential interference with private contractual arrangements. These can be broadly characterised as 'restrictions on access' to the sanctioning state's markets or infrastructure. 22 One instance of that would be the partial disconnection of Russian banks from the SWIFT payment network. While no doubt an inconvenience for the banks concerned, no one has a right to be part of the SWIFT network. Export controls are another example of such sanctions, since it is up to states to decide whom they trade with and in what, subject of course to any applicable WTO rules and suchlike.
Fourth and finally, there is perhaps the most challenging category of sanctions, which is essentially the same as the previous one but taken to the extreme in terms of its intensity. They too involve discretionary state action, such as withdrawing from trade with another state, but one that produces severe and far-reaching effects. US trade embargo on Haiti in the 1980s would be one instance of such sanctions, often cited as one of the factors behind the later move towards more tailored, 'targeted' sanctions. 23
The lines between these four categories are blurred, most obviously so in relation to the third and fourth ones. While cutting off from SWIFT a handful of Russian banks is a nuisance, disconnecting all of them—or, more significantly, banning correspondent relationships with such banks 24 —could edge towards significant disruption of the Russian economy. 25 So would be a complete embargo on Russian energy trade or other measures along the lines of the 'maximum pressure campaign' used against Iran. 26
One of the paradoxes of that last category of sanctions is that, significant though the effects of those measures might be, neither international law nor any notion of the rule of law serve as a constraint on them. Much of the criticism of unilateral sanctions can be viewed in that light: put simply, it expresses discomfort with that unfettered exercise of economic power on the international arena. Some solutions that have been proffered include incorporating the principles of proportionality and distinction from the laws of war; 27 extending the principles of non-intervention in other states' internal affairs; 28 and vesting the power to use those economic levers in the hands of the UN Security Council. 29
Any of those options would obliterate that domain of sanctions that is effectively untouched by international law and would subject it to a prohibition on far-reaching economic sanctions, subject perhaps to a couple of exceptions. This would transform what is now a policy issue, namely how much pain one can inflict on the population of a non-compliant state in pursuit of bringing it back to respecting international law, into a matter governed by international law.
An abiding weakness of the sanctions-critical discourse is its obliviousness to the objectives of sanctions and their context. It is good and well to speak of economic coercion by one state against another, but if such economic coercion is meant to forestall Iran's development of nuclear weapons or force Russia out of Ukraine, the issue acquires a different complexion. No less important is the fact that, as alluded to above, it is taking place against the backdrop of a lacking central enforcement mechanism. 'Decentralised' enforcement of international law by powerful states is hardly a happy state of affairs, but departing from it would not serve the international rule of law: instead, it would make conflicts between states strictly a bilateral affair, at least insofar as the P5's interests are concerned, which would only serve the interests of rogue regimes.
Sanctions and Confiscation
With that background in mind, it is rather clear that no general, blanket claim of illegality can be raised in relation to unilateral sanctions against Russia. It is possible, therefore, to discuss specifically the freezing (and potential confiscation) of Russian-linked assets. Different issues present themselves depending on whether one is talking about private or state-owned property.
Private Property
Consider private property. Hundreds of Russian officials, businesspeople, and others (allegedly) affiliated with Putin's regime are now on sanctions lists across the US, UK, EU and other G7 economies. 30 Some dozens of billions of dollars are known to have been frozen. As discussed above, this practice is widely recognised as lawful, subject to appropriate evidentiary and due process safeguards. Unsurprisingly, we are seeing some of the targeted individuals make use of those safeguards, and wealthy Russian businessmen are currently challenging sanctions in the UK, EU, US and Australia. 31 This is a familiar sight in common with most other sanctions programmes. 32
What is (almost) new is the discussion concerning the potential confiscation of such property. The traditional approach to financial sanctions is to keep frozen property frozen until sanctions are lifted. This in itself is not unproblematic because those whose property has been subject to sanctions for many years can argue that such measures are tantamount to confiscation. So far, however, no court has endorsed that argument. 33
There have been occasional departures from that traditional approach, which is why the issue is only 'almost' new. In 2011-2014, the EU adopted 'misappropriation' sanctions to freeze the property of former public officials from Egypt, Tunisia and Ukraine until investigations into their alleged corrupt activities conclude in their home countries. 34 Those investigations became mired in delays and, for the large part, misappropriation sanctions withered on the vine. Such sanctions were criticised as a short-cut allowing third countries to bypass mutual legal assistance processes in EU member states, but at any rate they demonstrate that sanctions and confiscation are not always mutually exclusive. 35
Importantly, though, misappropriation sanctions concerned alleged proceeds of corruption. That is consistent with the recognised principle that proceeds or instrumentalities of crime can be confiscated. That is quite distinct from the case at hand. Here, the starting point is whether, in the context of widespread destruction in Ukraine, the property of those close to Putin's regime can be confiscated to shoulder the costs of repairing the damage, proceeds of crime or not.
There is a range of possible approaches. One of those was adopted by Canada, which essentially allows for the confiscation of frozen property with no further preconditions. 36 The first attempt to use those provisions is ongoing and involves the politician and businessman Roman Abramovich. 37 Another (very similar) option is to allow for the confiscation of property based on affiliation with an undesirable organisation, such as the Russian government, proven to a higher standard of proof, such as the balance of probabilities. Another technique, used in the US and proposed by the European Commission, is to confiscate the 'proceeds' of sanction evasion. 38 That is, if someone attempts to remove or conceal sanctioned property, such as sail off on a yacht subject to sanctions, it becomes subject to confiscation for that very reason. Finally, one can make it easier to confiscate alleged proceeds of crime, for example by requiring the owner of certain property to prove it has been lawfully obtained. 39
The first two options and, to a lesser extent, the last one, involve certain rule-of-law trade-offs. The right to property is not absolute, but they make it less absolute still. It is possible that in Russia's context those measures would pass human rights scrutiny, such as that by the European Court of Human Rights, given the public interest behind them. 40 But a fundamental issue of principle is implicated, and it is right that the current public debate reflects the need for caution.
State-Owned Property
The position of state-owned property is very different. Under international law, Russia owes Ukraine reparations for the damage caused by its war of aggression. 41 Barring dramatic changes in Russia's national politics, there is no chance that it will comply with that obligation. And, at the same time, hundreds of billions of dollars in frozen Russian assets are within the grasp of Ukraine's international partners, the major hurdle to their confiscation being sovereign immunity rules.
It is common to encounter the view that, context notwithstanding, confiscating Russian central bank assets would be a clearcut breach of international law, akin almost to seizing the property of a diplomatic mission. 42 If that were the case, then such action would also run counter to the notions of consistency and predictability that, as we have seen above, characterise the rule of law. And, to use a cliché, two wrongs do not make a right.
That line of argument is, with respect, unconvincing. First of all, the boundaries of sovereign immunities are uncertain and untested. The law of sovereign immunities has evolved to prohibit the courts of one state from exercising authority over another state. 43 It is unclear whether it extends to purely executive action. If it does, then the mere freezing of sovereign property is in breach of international law, yet few states ever made that argument. 44
Of course, the notion of executive (or, one might say more ominously, extrajudicial) confiscation does not sit easily with ordinary conceptions of the rule of law, including at the domestic level. To suggest that it is exempt from the reach of sovereign immunities, whereas judicial measures are precluded by such immunities, is paradoxical. This was precisely Timor-Leste's argument in its now-discontinued litigation against Australia in the International Court of Justice concerning the (executive) seizure by Australia of certain documents that belonged to Timor-Leste's government. 45 The Australian rejoinder was that Timor-Leste was wrongly equating immunity (from judicial measures of constraint) to inviolability, which is reserved for diplomatic property. 46 The weight of scholarly opinion appears to be with the Australian position in that respect, as demonstrated by the writings by Tom Ruys, Ingrid (Wuerth) Brunk and Philippa Webb. 47
A careful examination of state practice leads one to qualify the intuitive notion that executive confiscation of central bank assets is wholly unprecedented. For instance, in 2003 the US government confiscated $1.7 billion in the assets of the Iraqi central bank. 48 This was done based on the provisions of the International Emergency Economic Powers Act (IEEPA), the statute authorising most US sanctions programmes, that enable confiscation of foreign property 'when the United States is engaged in armed hostilities or has been attacked by a foreign country or foreign nationals'. Remarkably, that incident seems to have sparked no discussion as to the sovereign immunity implications of such actions. One might surmise this is because the lawfulness of confiscating an enemy state's public property is well-accepted in international practice. 49
The reasons for exempting wartime confiscation from the ambit of sovereign immunity rules have never been articulated. This is of particular interest since public debates during the two World Wars traversed the terrain similar to today's 'freeze to seize' debates: thus, in a departure from the original US plan to keep enemy assets frozen, in 1918 the powers of the Alien Property Custodian were expanded to allow for their confiscation. 50 Likewise, while the UK initially proclaimed its determination only to freeze enemy property, (minor) departures from that practice involved the confiscation of German state property at the beginning of the war. 51 One might have expected international humanitarian law to contain specific rules that allow for the confiscation of the enemy's public property, but this does not appear to be so, at least outside the context of occupation. 52
It is plausible, therefore, that state practice supports the notion of (lawful) executive confiscation under international law. The fact that its use has largely been confined to wartime may reflect practicality, not legal principle: to be in a position to confiscate significant amounts of a foreign state's public property, a state needs to be an international financial or trading hub almost by definition. Inevitably, it would be reluctant to put that status under any strain by confiscating foreign assets unless its own vital interests were implicated, which explains why such confiscations are normally limited to wartime.
Imagine that it were abundantly clear that no legal barriers existed for the US to seize Russian state-owned property and redistribute them to Ukraine. In and of itself, this would do little to alleviate pragmatic concerns about the impact on US economic appeal as a place to store sovereign wealth or about potential Russian retaliation. No doubt, these concerns weigh heavily on the minds of policymakers, even despite the military support that the US and other nations are providing to Ukraine; Russia's egregious violations that, in common with Nazi atrocities, 'shock the conscience of humanity'; and US and EU commitments to fund Ukraine's reconstruction, which create a direct monetary incentive to confiscate Russia's own property. Even against this wholly extraordinary background, confiscation is not a step likely ever to be taken lightly. To point to the paucity of peacetime precedent over the past 80 years and interpret it as reflective of the law would be question-begging.
If executive confiscation of Russian state property were indeed possible, that would be subject to other applicable rules of international law, such as the prohibition of expropriation in customary international law and bilateral investment treaties. However, those rules tend to allow for exceptions for state action underpinned by public interest, such as forfeiture of the proceeds of crime. 53 In this case, while one is not talking about the proceeds of crime, public interest nonetheless exists in ensuring accountability for Russia's war of aggression and securing compensation for the damages it caused, thereby potentially rendering lawful the (executive) confiscation of Russian central bank assets and their transfer to Ukraine.
The need to counteract Russia's own violations of international law also enables the confiscation of its state property as a lawful countermeasure. In essence, countermeasures present a temporary departure from a state's international obligations vis-à-vis another state in response to that other state's breach of international law. Three issues arise in connection with confiscating Russian central bank assets, namely (a) whether states other than Ukraine are entitled to take such countermeasures; (b) whether confiscation of property is inherently inconsistent with the requirements for countermeasures to be temporary and reversible; and (c) whether countermeasures can justify a departure from sovereign immunity rules.
The first of those questions is a relatively straightforward one. Historically there has been reluctance to endorse 'third-party' countermeasures for fear of further 'decentralising' the enforcement of international law by leaving it in the hands of powerful states. 54 But if one accepts the notion of erga omnes obligations, including those stemming from the prohibition of aggression, the availability of such countermeasures is a corollary. 55 (And, indeed, the term 'third-party countermeasures' is a misnomer because all states are injured, conceptually speaking, by a breach of such an obligation.) Insofar as the policy argument about decentralised enforcement is concerned, Ukraine's situation demonstrates that, for all its flaws, such decentralised enforcement is preferable to the state of what I would describe as 'you're-on-your-own' bilateralism.
The second issue, namely that of temporariness and reversibility, has attracted much expert commentary, primarily highlighting the (purported) incompatibility of confiscation with those requirements. 56 There are two problems with that prevailing view. First, it rests on the premise that the sole function of countermeasures is to induce compliance by a state acting in breach of international law, rather than serve as a means of self-help. 57 This directly contradicts the International Law Commission's (ILC) Commentary to the Articles on Responsibility of States for Internationally Wrongful Acts (ARSIWA), which says:
'In certain circumstances, the commission by one State of an internationally wrongful act may justify another State injured by that act in taking non-forcible countermeasures in order to procure its cessation and to achieve reparation for the injury.' 58
The ILC goes on to explain how, in older literature, countermeasures are often known as "'legitimate reprisals" or, more generally, measures of "self-protection" or "self-help'". 59 There seems to be no basis for a distinction the (supposedly lawful) inducement to act and the (supposedly unlawful) measures of self-help. Instead, the line that the ILC draws is between countermeasures that make the injured state whole and those that go beyond that to impose (unlawful) punishment on the state in breach of its obligations. 60 It is in that context that the ILC's requirement for countermeasures to be reversible, 'as far as possible', must be read: once a state has resumed compliance with international law, it should not continue to face the adverse effect of countermeasures. In Russia's situation, such a return to compliance would entail compensating Ukraine for the damage it caused.
That leads to the second problem with the (current) majority view, namely the application of the temporariness and reversibility requirement to the circumstances at hand. They must be applied in a context-sensitive manner with the overall objectives of countermeasures in mind. Suppose State A unlawfully confiscated State B's property. State B then confiscates the same amount of State A's property as a countermeasure. Rigid adherence to temporariness and reversibility would mean that this is unlawful, but that result runs counter to the objectives of countermeasures and state practice alike. 61 Nor is this required by the ARSIWA—hence the 'as far as possible' proviso. Furthermore, even if one were keen to observe the reversibility requirement at any cost, one must query whether confiscation is truly incompatible with it. Much of the public discourse surrounding the 'freeze to seize' problem involves explaining the difference between (temporary) freezing and (permanent) confiscation. This juxtaposition seems to have infected the discussion of countermeasures. The confiscation of Russian central bank's securities or currency reserves is not 'permanent' or 'irreversible' in the sense that it cannot be undone. It is possible to take $350 billion from Russia today and return it once Russia complied with its reparation obligations towards Ukraine. The net result is, of course, the same as that of simply taking Russia's funds – as a lawful countermeasure – and transferring them to Ukraine.
Thirdly, and finally, as relates to countermeasures and immunity, there has been much discussion of whether countermeasures can affect state's jurisdictional immunities. 62 Some difficulties arise from the fact that, once a state's jurisdictional immunities are lifted as a countermeasure, litigation against it can result in judgments whose quantum can be disproportionate to the original breach. Some other challenges can also stem from the involvement of courts and private litigants. None of these concerns apply to the potential executive confiscation of Russian central bank assets, which (assuming it applies at all) implicates the immunity from execution, not the immunity from adjudication. Of course, the Russian central bank may wish to challenge the confiscation of its property and thus be involved in litigation in another state's domestic courts, but it is well-accepted that the immunity from adjudication does not apply to states or state agencies that themselves initiate proceedings in a foreign court. 63
Conclusion
The international response to Russia's invasion of Ukraine must strive to vindicate, rather than undermine, the rule of law. It is sometimes suggested that this uncontroversial proposition should operate to strip the international community of one of the few efficacious means it has for addressing Russia's misconduct, namely the (potential) confiscation of Russia's frozen central bank assets. As this article has sought to demonstrate, this is an overstatement at best. The issues involved are complicated, and economic and policy considerations understandably feature in the debate alongside legal norms, 64 but it is likely that confiscation of Russian central bank assets would be lawful under international law. This is because executive (non-judicial) confiscation is potentially compatible with the law of sovereign immunities, and it is not necessarily precluded by other applicable rules of international law, such as the prohibition on expropriation.
Even if such confiscation were unlawful after all (which is doubtful but plausible), it is nonetheless almost certainly justifiable as a lawful countermeasure to Russia's own breaches of international law. Effecting such confiscation would therefore not only serve to safeguard the international rule of law in the face of armed aggression, but also be compatible with lex lata, properly understood.
On the domestic plane, legal reform would be necessary to allow for such confiscatory measures. In ordinary circumstances, one would rightly be suspicious of legal changes allowing the government to take one's possessions, especially without judicial oversight. Here, however, one is concerned with state assets, and it is therefore impossible to isolate the domestic issue from the broader international law context, including the need to support Ukraine in resisting armed aggression and rebuilding itself. To render such support at Russia's expense would be to bolster, not jeopardise, the international and domestic rule of law.
The caution that much of the current expert commentary calls for is warranted, but best directed at the thorny issue of frozen private assets. Here, a genuine dilemma exists between, on the one hand, respecting private property and, on the other hand, extending confiscation to the wealth of someone involved not in crime but in other pernicious activities, such as supporting a repressive regime. It is likely that further developments in this field, if any, will continue to spark controversy.
Notes
Anton Moiseienko, Sanctions, Confiscation, and the Rule of Law, Jun 2023,
à lire dans ce numéro
+
--