Revue Européenne du Droit
Thinking About and Fostering Europe as a Power
Issue #3
Scroll
Thinking About and Fostering Europe as a Power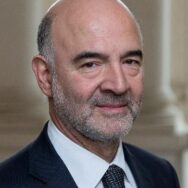 Pierre Moscovici
Former European Commissioner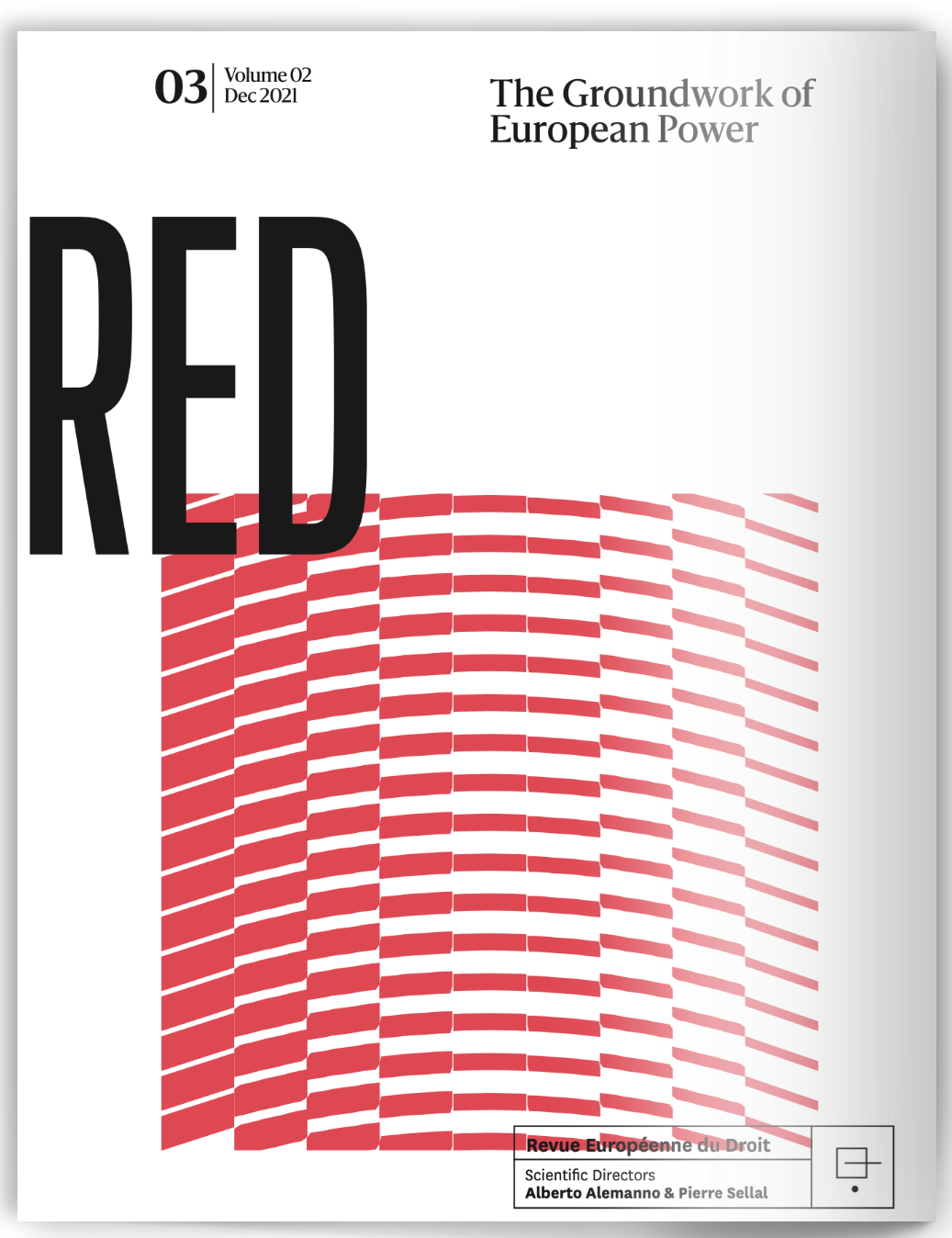 La Revue européenne du droit, December 2021, n°3
The groundwork of European power
What do we mean by "Europe as a power"? This idea has recently been sweeping through public debate and political discourse, even if I mentioned it as far back as 2001 in a work where I reflected upon "L'Europe, une puissance dans la mondialisation" 1 . French President Emmanuel Macron, during a speech at the Sorbonne in 2017, used the term "power" to characterize Europe. At the European level, it was indirectly referred to by former High Representative for Foreign Affairs, Federica Mogherini, when she declared that "soft and hard power go hand in hand" in 2016. Following the example of Commission President Ursula von der Leyen, who in 2019 defined her administration as a "geopolitical Commission", the call to "power" has since been embraced by European leaders.
The designation of "Europe as a power" leads to a subtle change in the very definition and concept of power. It seems obvious that Europe has not historically sought to situate its power in the Weberian sense of the word, which refers to "every chance, within a social relationship, of enforcing one's own will even against resistance" 2 , or even in the reformulation put forth by Raymond Aron, which is to say, "the capacity of a political unit to impose its will upon other units" 3 . Nevertheless, in the same historic perspective, Europe was in fact often associated with power in various and nuanced forms. This is how John Galtung, as early as 1973, saw "a superpower in the making" in the European community due to its economic and demographic weight ("resource power") and its ability to create international structures ("structural power") 4 . At the same time, Louis-François Duchêne spoke of "civil power" as an engine of peace and prosperity 5 . Advances spurred by European law led to discussion of "normative power", the term popularized by Ian Manners 6 and Zaki Laidi 7 ; Europe would be endowed with a capacity for moral influence which would work to raise international standards.
Often invoked, but always limited, "Europe as a power" has until now only been defined in a cautious and proportionate way. It is now asserted and claimed. To me, this seems justified in a world which — far from having reached "the end of history" as imagined by Francis Fukuyama as a universal, peaceful, and liberal paradise — is once again marked by major geopolitical tensions, first and foremost the global confrontation / cooperation between the United States and China. If Europe wishes to carry any weight, it can no longer escape the need to define itself as a power and to acquire its characteristic attributes. This is a new European vision, which I share while adding one nuance from the outset: for Europe to truly emerge as a power, it must concentrate its energy in the key areas of tomorrow and devise a way of conceptualizing its actions.
Europe must first and foremost be a green power. The European Commission's Green Deal announced on 19 December 2019, which aims at making Europe the first carbon-neutral continent in 2050, is in line with the ambitions for power shown by the Union. However, it will have to be implemented as quickly as possible in order to be credible and not be pre-empted by the US plan. Given this context, it would seem appropriate to consider the introduction of a Carbon Border Adjustment Mechanism (CBAM) 8 , as well as the revision of the European Emissions Trading Scheme (ETS) 9 in order to achieve the aforementioned objectives. The combined implementation of these two mechanisms would make reconciling environmental and economic objectives possible by working towards carbon neutrality by 2050 through an increase in the price per ton of CO2, as well as maintaining European companies' competitiveness and limiting the risk of their leaving. Green power goes hand in hand with regulatory power which is able to impose rules on international commerce in the name of environmental principles and economic justice.
Europe must also, as a whole and not only through its nations, assert itself as an economic power. In my view, this need has two main components: reforming the eurozone's architecture and developing industrial and digital sovereignty. The Stability and Growth Pact, the mechanism for coordinating national fiscal policies of eurozone Member States, a common regulation for the 19 countries sharing the same currency, cannot remain as it is. It should be reformed so as to streamline and simplify it and add a debt reduction rule specific to each country, according to their circumstances. The European framework for the governance of public finances must keep up with reality if it is to truly contribute to the emergence of Europe as a power. It was revised in the aftermath of the financial crisis, notably through the six-pack, the Treaty on Stability, Coordination and Governance (TSCG), and the two-pack; but its pro-cyclical and rigid character 10 has not changed and has even worsened following the "whatever it takes" approach to the Covid-19 crisis. When I was European Commissioner for Economic, Financial and Taxation Affairs, I fought — successfully — to introduce flexibility in the application of our rules and put an end to the nominal and punitive interpretation that had prevailed until that point. This political shift made it possible to avoid sanctions against Italy, Spain, or Portugal, which would have had a negative impact. We must now go even further.
In a context where most Member States have seen their debt levels surpass 60% of GDP, can the Eurozone maintain identical rules if they cannot be respected? I know from experience that it is difficult to modify treaties; it would therefore be counterproductive to suggest a grand soir (or grand reform) of these rules, their overall renegotiation, or even their repeal. We should take a pragmatic approach by determining a debt level which is appropriate for each country's macroeconomic situation, leaving more leeway for counter-cyclical fiscal policies. In reality, this is about grounding the new governance criteria in the evaluation of the quality of public spending and the sustainability of debt, as recommended by the European Fiscal Board. The French Cour des Comptes, which I chair, shares this vision and also recommends reforms to the national public finance framework in order to enhance its multi-annual dimension and improve its capacity for projection and anticipation. I also believe it is advisable to strengthen the role of independent budgetary institutions, such as the French High Council of Public Finances, in order to assess the quality of public spending and participate in the debate on public debt. At a moment when public spending and debt are at historic levels — and with significant differences within the eurozone — the governance of our public finances must be greatly improved. Europe has made considerable progress during the crisis, accepting debt mutualization for the first time and deploying massive solidarity programs along with structural reforms. Now it is time to make the most of this progress by establishing a more ambitious, better managed, and democratically debated budgetary policy for the long term, backed by real resources of its own. We are primarily interested in energy taxation or in a modern digital tax system, which are part of the new rules adopted within the OECD concerning businesses.
Europe must also take charge of its destiny and develop a new industrial autonomy. European industry has weakened over the last several decades, particularly in France, even though it has retained some strongholds. Today, European industry is highly dependent on China. The Covid-19 crisis revealed the need to end de-industrialization, which fuels populism and nationalism and is thus politically harmful, and to start reclaiming our productive sovereignty. In this respect, I wish to commend the European Commission's upcoming launch of the Industrial Alliance for Processors and Semiconductor Technologies 11 and the Alliance for Industrial Data, Edge, and Cloud 12 . By launching such projects, the European Union is truly embarking on the path of technological transition. Strategic independence is therefore justifiably at the center of the French Presidency of the European Union, which begins this coming January. In the long term, if Europe guarantees its strategic independence, it no longer needs to fear the risk of shortages or the withholding of goods by a third-party country. In reality, it is a question of resilience, if not survival, given the global geopolitical tensions that are at play.
Europe as a power — and this aspect is essential in my view — will necessarily be a political Europe. From this perspective, the European Union must undertake serious reforms of its internal organization. European institutional debate has been stalled since the Constitutional Treaty failed in 2005, which was surreptitiously and partially recovered by the Treaty of Lisbon in 2008. This debate is once again emerging, albeit tentatively, with the Conference on the Future of Europe. Nevertheless, it is unavoidable. First of all, the Council's unanimous vote should be replaced by a majority system for the simple reason that unanimous voting prevents the necessary decisions for true economic and social cohesion. Admittedly, the unanimity rule reflects the culture of compromise and the constant search for consensus which are at the heart of European construction. However, it has become an impediment in a Europe that is larger, more diverse, and plagued by constant struggles over diverging interests, which strike at the very heart of the European spirit. This was illustrated by the Hungarian and Polish blocking vote on 16 November against the inclusion of the clause on respect for the principles of the rule of law in the European recovery plan. Qualified majority voting should gradually become the rule in financial, fiscal, and foreign policy matters in order to ensure European cohesion and unity. This will not happen overnight; there will be hesitation and resistance to overcome, but we must proceed in this direction with determination.
I have long believed that we must continually strengthen European institutions and reinforce the Parliament-Commission relationship — which is at the heart of European democracy — in order to bring balance to a political system that tends to favor intergovernmentalism. This is why I believe it is imperative to further politicize elections to the European Parliament by enshrining the Spitzenkandidaten system — the system by which each European political party is represented by one candidate who presents its political agenda at a European level. The candidate of the winning party and/or the one able to form a majority coalition becomes President of the Commission. This system was abandoned in 2019 in favor of the European Council taking over this nomination which, in my opinion, regardless of my assessment of the quality of the candidates at the time, is a regrettable step backwards. It must be reintroduced in 2024 and made permanent. I am also in favor of setting up transnational lists for European elections and a right of parliamentary legislative initiative.
I do not think it is feasible to limit political Europe to a purely and strictly internal dimension. In a globalized world, power is also understood as the ability of a State or a group of States to look beyond their borders and assert themselves on the international stage. Bringing together the views of the last two Commission presidents, Jean-Claude Juncker and Ursula von der Leyen, Europe must be both political and geopolitical. In this regard, European defense has been neglected for far too long. EU Member States, and France in particular, have refused to shift the levers of "hard power" to the EU level because of the devastating memories of the World Wars on the Old Continent. The failure of the European Defense Community (EDC) in 1954 led to the United States placing Europe under its guardianship through the North Atlantic Treaty Organization (NATO), of which 21 European countries are currently members. Even though the Maastricht Treaty calls for a common defense policy, progress remains limited and is unlikely to make Europe an international geopolitical power. The withdrawal of US troops from Afghanistan, or the termination of the submarine contract by Australia in favor of the United States and the United Kingdom, illustrate Europe's current inability to influence major geostrategic matters. This inability is also evident at an internal level: Europe is still struggling to adopt a common and humanitarian stance on migration issues.
This assessment should not, however, lead us to be fatalistic. On the contrary, it must spur us to undertake bold initiatives, bolstered by true political courage. Given the US pivot towards the Pacific and in the context of Europe's industrial and strategic emancipation, the creation of a common defense, and even eventually a European army coordinated with NATO, must now become a priority. I do not want to seem naive or irenic, and I am well aware of the cultural, political, and geopolitical differences between European countries, as well as the differences in interests, capabilities, and wills that exist among them. It is not by chance that this dimension of European construction has never progressed as much as it should have. But now we no longer have a choice. We must move forward. We cannot rely forever on the protection of the United States alone; our ally is calling on us to share the burden, and the threats are considerable. We must absolutely find a way to move forward, be it in a flexible manner, by prioritizing enhanced or structured cooperation, and by including the United Kingdom in our reflections, beyond any post-Brexit disputes.
Lastly, to be powerful is to have a vision. In order to find a concrete incarnation, a powerful or sovereign Europe must have a sense of purpose and must be thought through. The French presidency of the European Union, whose motto is "Recovery, power, belonging", has an essential role to play. First of all, the presidency must have a clear and strong political vision, based on a clear strategy. There are many challenges, but the short duration of the presidency requires that choices be made if concrete results are to be achieved. The French Presidency will be distinguished by its ability to build consensus on divisive matters which will require political agility and close cooperation with other Member States. For instance, negotiations on the carbon tax and the GAFAM tax, which are highly political, will be discussed as early as 2022, and France will have to be fully involved.

Thinking about power is at the very heart of the European project. The European idea may be worn out and criticized, but it remains indispensable because it embodies an unequaled and unparalleled ambition. It is the ambition to unite nations and peoples who have for so long opposed each other, even to the point of war, destruction, and genocide, in order to eliminate any bellicose tendencies among them and to at last bring them together in a united political project. In order to turn this "power of thought" into "Europe as a power", it is up to European political leaders to undertake the kinds of actions that will meet the challenges of the 21st century. Europe as a power is now our horizon; it will emerge out of a symbiosis of our original vision and the commitment of our efforts for tomorrow. I am convinced that Europe is not doomed to disappear from history, as some people claim or even seem to want, but has an essential role to play in the world in order to assert its values and its economic, social, environmental, cultural, and democratic model.
Notes
Pierre Moscovici, Thinking About and Fostering Europe as a Power, Dec 2021,
à lire dans ce numéro
+
--