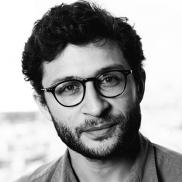 Secretary general of the French Digital Council
Member of the editorial board of the European Law Journal
Retour à la liste des auteurs
Biographie
Jean Cattan is the Secretary general of the French Digital Council. He was  previously the advisor to the president of the Electronic Communications, Posts and Press Distribution Regulatory Authority (Arcep) from 2017 to 2020, after having been in charge of European affairs there from 2014 to 2017. Previously, he was a judicial assistant at the Conseil d'État and a university lecturer.
He has been teaching public law and more specifically regulatory and digital law since 2008 (Aix-Marseille, Paris 8, IEP de Strasbourg, École nationale d'administration (Éna), and currently at Sciences Po Paris and Paris 2 Panthéon-Assas). He is the author of a public law thesis on telecom and digital law and of numerous contributions in these fields, including a book on access to telecom networks.
He is a graduate of the College of Europe, the Paris Bar School and the universities of Aix-Marseille and Paris 1 Panthéon-Sorbonne.
Évènements associés
Bruxelles - Weekly Seminar
On February 10th, the GEG Weekly Seminar will discuss the EU's Digital Strategy and assess whether the latest legislative packages can have a transformative impact. The starting point...
Partners: The College of Europe, The European Institute at Columbia University, The Europe Center at the University of Cambridge, The School of Transnational Governance at the European University Institute, Institut d'études européennes of the Université libre de Bruxelles
en savoir plus