Electoral Bulletins of the European Union
Regional election in Aragon, 28 May 2023
Issue #4
Scroll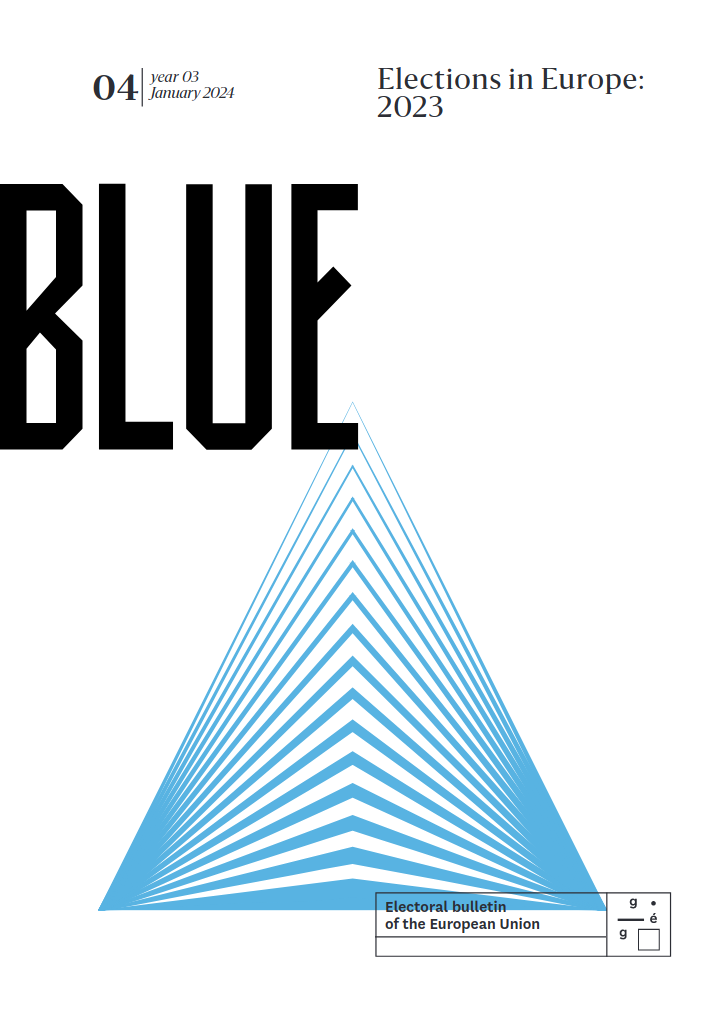 Issue 4, January 2024
Elections in Europe: 2023
On May 28, 2023, an election was held to elect the 67 members of the Aragonese regional legislature, the Cortes of Aragon.
PSOE's (S&D) Javier Lambán, president of the region since 2015 with the support of Podemos (GUE-NGL) and regionalist parties, was in trouble from mid-term onwards, with polls showing the PP (EPP) in the lead from 2021. The 2023 election was marked by a low turnout (66.5%), similar to that of 2019. It saw the fall of Ciudadanos (Renew), the third-largest force in Parliament with 12 deputies, none of whom will see their mandate renewed. Ciudadanos obtained just 1.3% (-15.4 pp) of the vote, with most ex-Ciudadanos voters switching to the Popular Party (35.5%, +14.6 pp) and Vox (CRE) (11.3%, +5.2 pp). Unlike the center-left, the two right-wing and far-right parties enjoyed positive momentum.
The majority left-wing bloc collapsed, despite a fairly stable PSOE (29.6%, -1.3 pp), which lost just one deputy. Podemos achieved less than half of its 2019 vote share, dropping from fourth to sixth place and obtaining 4% (-4.1 pp) and a single deputy (-4).
A newcomer, the Teruel Existe (TE) party, a regionalist party defending Aragon's rural province of Teruel, took fifth place. Its 3 members are closer to the left-wing bloc than to the right. Finally, the Aragonese party (regionalist, center-right) collapsed (2.09%, -3 pp) and now has just one deputy.
Even when including TE, the left-wing bloc now holds just 31 seats out of 67. The absolute majority is 34 seats, and the PP-Vox alliance controls 35 seats. However, Premier Sánchez's decision to call early elections slowed down the government formation process, which was not finally formed until early August 2023, several months after the election. With 36 votes in favor out of 67 (PP, Vox, Aragonese Party), Jorge Azcón's government was sworn in on August 10, 2023, strengthening the ties between PP and Vox.
Jean Cotte, Regional election in Aragon, 28 May 2023, Nov 2023,
à lire dans ce numéro
+
--