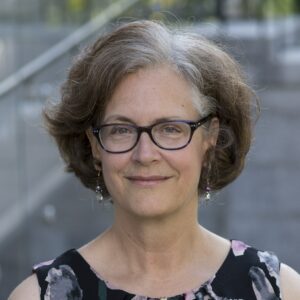 Andrea Mitchell University Professor in Law, Political Science and Business Ethics
Retour à la liste des auteurs
Biographie
Beth Simmons is Andrea Mitchell University Professor in Law, Political Science and Business Ethics at the University of Pennsylvania and Associate Dean, Penn Carey Law for 2020-2021.
Her research focuses on international political economy during the interwar years, policy diffusion on a global scale, and the influence that international law has on human rights outcomes around the world. She has published several award-winning books. 
Professor Simmons was previously part of the Research Department of the Capital Markets and Financial Studies Division (1995-1996) at the International Monetary Fund, directed the Weatherhead Center for International Affairs at Harvard from 2006-2013, and is a former president of the International Studies Association from 2011-2012. Between 2006 and 2016, she was the Clarence Dillon Professor of International Affairs as well as Professor of Government at Harvard University. From 1996 to 2002, she was Associate Professor of Political Science, University of California, Berkeley.
Ms. Simmons has been elected to the National Academy of Sciences and the American Academy of Arts and Sciences. She received her master's and PhD in Government from Harvard University. She also holds a master's degree from the University of Chicago in international relations and a B.A. in political science and philosophy from the University of Redlands in California. 
Évènements associés
Bruxelles - Weekly Seminar
A discussion about a set of seven innovative proposals from a report, "Towards subsidiary crisis management in the COVID-19 pandemic - Germany's federalist experiment in transborder perspective".
Partners: College of Europe The European Institute (Columbia University).
en savoir plus