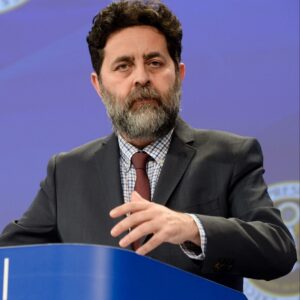 EU Chief Negotiator for Transatlantic Trade and Investment Partnership
Retour à la liste des auteurs
Biographie
Ignacio Garcia Bercero is director at the Directorate General for Trade of the European Commission (DG TRADE). 
Ignacio Garcia Bercero began his career with the European Commission in 1987. He has comprehensive experience in a large number of trade-related policy areas. He was the Chief Negotiator for the Transatlantic Trade and Investment Partnership (TTIP) negotiations. He has also written several papers and publications on the subjects of Trade Laws, WTO dispute settlement reform, and bilateral dispute settlement rules in European Free Trade Agreements. He also served as coordinator of the EU WTO policy in the lead up to the launch of the WTO Doha Round. He was posted in the EU Delegation to the United Nations in New York and worked in areas of WTO Dispute Settlement and Trade Barriers Regulation.
He holds a Law Degree from the Faculty of Law of the Universidad Complutense, Madrid as well as a Masters of Laws Degree (with Distinction) from University College, London.
Évènements associés
Bruxelles - Weekly Seminar
On April the 1st, we will discuss a concept proposed by Pascal Lamy in an interview published by the Groupe d'études Géopolitiques. According to him, in a world...
Partners: The College of Europe The European Institute at Columbia University
en savoir plus