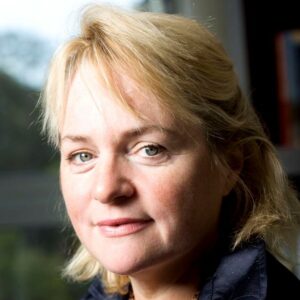 Professor of International Relations at Oxford University
Kalypso Nicolaidis is the Chair of International Relations at the School of International Governance of the European University Institute in Florence and Professor of International Relations at Oxford.
Retour à la liste des auteurs
Biographie
Kalypso Nicolaidis is a Professor in the School of Transnational Governance and Professor of International Relations at Oxford University. She has also been an associate professor at the Kennedy School of Government at Harvard. She is Chair of Southeast European Studies at Oxford and is a member of the Board of the European Council on Foreign Relations.
In 2012 and 2013, she was an Emile Noel-Straus Senior Fellow at NYU Law School. Between 2008 and 2010, Kalypso Nicolaïdis was a member of the Gonzales Reflection Group on the Future of Europe 2030, created by the European Council. She has also been an advisor on European affairs to George Papandreou in the 1990s and early 2000s, the Dutch government in 2004, the British government, the European Parliament, the European Commission, the OECD and UNCTAD.
Kalypso Nicolaïdis is the author of numerous articles on international relations, global governance, business ethics, the promotion of law and democracy, and the internal and external aspects of European integration.
She has recently written "Exodus, Reckoning, Sacrifice: Three Meanings of Brexit" (Unbound, 2019), "The Greek-German Affair in the Euro Crisis: Mutual Recognition Lost?", (co-authored with Sternberg and Gartzou-Katsouyanni, Palgrave, 2018) and "Echoes of Empire: Memory, Identity and Colonial Legacies' (edited with Sebe, I.B. Taurus, 2015).
Translated with www.DeepL.com/Translator (free version)
Évènements associés
Bruxelles - Weekly Seminar
On February 3rd, the GEG Weekly Seminar will discuss the Confonerence on the Future of Europe and assess whether this new political initiative has bear fruits. The starting...
Partners: The College of Europe, The European Institute at Columbia University, The Europe Center at the University of Cambridge, The School of Transnational Governance at the European University Institute, Institute of European Studies of the Université Libre de Bruxelles
en savoir plus