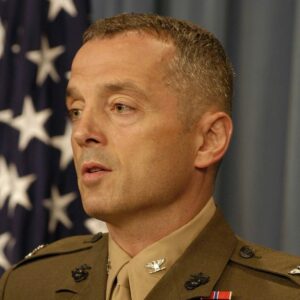 Assistant District Attorney in Manhattan
Retour à la liste des auteurs
Biographie
Matthew Bogdanos has been an Assistant District Attorney in Manhattan since 1988. He is also a colonel in the United States Marine Corps Reserves.
Colonel Bogdanos holds a bachelor's degree in classical studies from Bucknell University and a degree in law from Columbia University Law School. He also has a Master's Degree in Classical Studies from Columbia University and another Master's in Strategic Studies from the United States Army War College.
He received a Bronze Star for actions against al-Qaeda and the National Humanities Medal for his work in recovering the ancient treasures that were looted from Iraq's national museum during the U.S. occupation. He has presented his work exposing the link between antiquities trafficking and terrorist financing to the United Nations, the Peace Palace in The Hague, the British Parliament, and Interpol.
Évènements associés
Bruxelles - Weekly Seminar
The College of Europe The European Institute at Columbia University The Europe Center at the University of Cambridge
en savoir plus