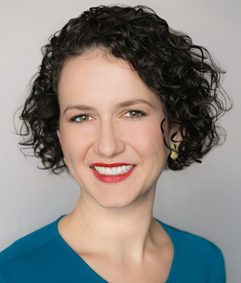 Executive Director of the Antiquities Coalition
Retour à la liste des auteurs
Biographie
Tess Davis is the Executive Director of the Antiquities Coalition in Washington D.C. where she oversees the organization's work to fight cultural racketeering.
Tess Davis is a lawyer and archaeologist by training and has previously worked for The Archeological Society of America and the not-for-profit Heritage Watch. She was Executive Director for The Lawyers' Committee for Cultural Heritage Preservation from 2012 – 2015. Since 2013, she has been a Researcher at the University of Glasgow where she examines domestic, foreign, and international law and practice on the looting and trafficking of cultural objects to develop effective legislation and public policy for controlling the licit and illicit markets. Beginning in 2017 Tess Davis has served as Adjunct Lecturer at John Hopkins University. She assumed her role as Executive Director of the Antiquities Coalition in 2014. She is also a Term Member of the Council on Foreign Relations.
She holds a Bachelor of Arts in Archaeology, and earned her Juris Doctor from the University of Georgia School of Law. The Royal Government of Cambodia has knighted Tess Davis for her work to recover the country's plundered treasures.
Évènements associés
Bruxelles - Weekly Seminar
The College of Europe The European Institute at Columbia University The Europe Center at the University of Cambridge
en savoir plus