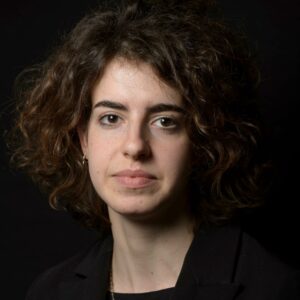 Reporter covering the EU economy at POLITICO
Paola Tamma is a reporter covering the EU economy at POLITICO where she joined in 2018, writing on climate and energy.
Retour à la liste des auteurs
Biographie
Paola Tamma has worked as a reporter since 2017, beginning as a freelance journalist for publications such as The Sunday Times and the European Data Journalism Network. Since 2018, she has been a reporter at POLITICO Europe where she covered energy and environmental issues before covering industry, labour competition, and the single market. She is now covering the EU economy.
Ms. Tamma holds a master's degree in International Relations from the University of Edinburgh and Sciences Po Paris, and graduated in investigative journalism from City University of London in 2017.
Évènements associés
Bruxelles - Weekly Seminar
On March 24th, the GEG Weekly Seminar will discuss EU Fiscal rules and the revision process of the current framework. The starting point of the conversation will be...
Partners: The College of Europe, The European Institute at Columbia University, The Europe Center at the University of Cambridge, The School of Transnational Governance at the European University Institute, Institut d'études européennes of the Université libre de Bruxelles
en savoir plus