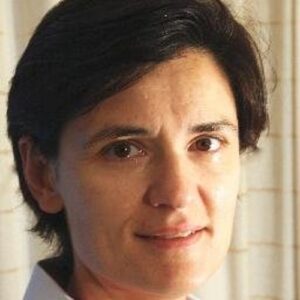 Deputy Director at Bruegel
Retour à la liste des auteurs
Biographie
Maria Demertzis is Deputy Director at Bruegel, a think tank based in Brussels. 
Maria Demertzis was previously an instructor at the Harvard Kennedy School of Government from 1999 through 2009, assistant professor of Economics at the University of Strathclyde from 1997 until 2000, and a visiting Associate professor at the University of Amsterdam from 2012 through 2018. She also served as Senior Economist at the Nederlandsche Bank from 2000 until 2012 and was a Seconded National Expert at the European Commission from 2012 to 2016. 
Her research is regularly published in international academic journals as well as contributing policy inputs to the European Commission and Dutch Central Bank. 
She holds a PhD in economics from the University of Strathclyde, a master's in Economics from the University of Glasgow, and a bachelor's degree in Economics from the University of Athens. 
Articles associés
Rosa Balfour, Emil Brix, Maria Demertzis, Michel Duclos, Maya Kandel, Jacob Kirkegaard, Hans Kribbe, Charles Kupchan, Elena Lazarou, Bruno Macaes, Giovanna de Maio, Claudia Major, Laurence Nardon, Kristi Raik, Andrei Tarnea, Bruno Tertrais, Nathalie Tocci, Pierre Vimont
European Strategic Autonomy and the Biden Presidency
Some twenty international personalities from different backgrounds and sensibilities reflected on the impact of the Biden presidency on the future of European strategic autonomy.
lire l'article
Évènements associés
Bruxelles - Weekly Seminar
On March 24th, the GEG Weekly Seminar will discuss EU Fiscal rules and the revision process of the current framework. The starting point of the conversation will be...
Partners: The College of Europe, The European Institute at Columbia University, The Europe Center at the University of Cambridge, The School of Transnational Governance at the European University Institute, Institut d'études européennes of the Université libre de Bruxelles
en savoir plus
En ligne - Weekly Seminar
On 25th February, we will discuss « European Strategic Autonomy and the Biden Presidency » , a policy paper published by the Groupe d'études géopolitiques.
Partners: The College of Europe The European Institute at Columbia University
en savoir plus