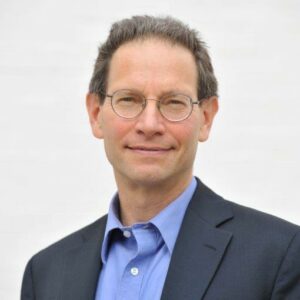 Senior Fellow at the Council on Foreign Relations (CFR) and professor of international affairs at Georgetown University in Washington D.C
Retour à la liste des auteurs
Biographie
Charles Kupchan is a Senior Fellow at the Council on Foreign Relations (CFR) and professor of international affairs at Georgetown University in Washington D.C. 
Mr. Kupchan served as special assistant to the president and senior director for European affairs on the staff of the National Security Council (NSC) in the Barack Obama administration from 2014 to 2017. He was also director for European affairs on the NSC during the first Bill Clinton administration.  Before joining the Clinton NSC, he worked in the U.S. Department of State on the policy planning staff.  
He has held various academic posts at Princeton University, Harvard University's Center for International Affairs, the International Institute for Strategic Studies in London, the Centre d'Etude et de Recherches Internationales in Paris, and the Institute for International Policy Studies in Tokyo. He was Henry A. Kissinger Scholar at the Library of Congress as well as a Fellow at the Woodrow Wilson International Center for Scholars in 2006-2007, and Senior Fellow at the Transatlantic Academy in 2013-2014.
He has published numerous books such as No One's World: The West, the Rising Rest, and the Coming Global Turn (2012) and How Enemies Become Friends: The Sources of Stable Peace (2010) as well as articles on international and strategic affairs. 
Mr. Kupchan received his BA in East Asian Studies from Harvard University and MPhil and DPhil from Oxford University.
Articles associés
Rosa Balfour, Emil Brix, Maria Demertzis, Michel Duclos, Maya Kandel, Jacob Kirkegaard, Hans Kribbe, Charles Kupchan, Elena Lazarou, Bruno Macaes, Giovanna de Maio, Claudia Major, Laurence Nardon, Kristi Raik, Andrei Tarnea, Bruno Tertrais, Nathalie Tocci, Pierre Vimont
European Strategic Autonomy and the Biden Presidency
Some twenty international personalities from different backgrounds and sensibilities reflected on the impact of the Biden presidency on the future of European strategic autonomy.
lire l'article
Alberto Alemanno, Anu Bradford, Thierry Chopin, Caroline de Gruyter, Daniel Fiott, Ulrike Guérot, Benjamin Haddad, Pierre Haroche, Yannis Koutssomitis, Ivan Krastev, Hans Kribbe, Charles Kupchan, Brigid Laffan, Bruno Macaes, Jean-Dominique Merchet, Joseph Nye, Simone Tagliapietra, Nathalie Tocci, Tara Varma, Nicolas Véron, Pierre Vimont, Cornelia Woll, Charles Wyplosz
European Strategic Autonomy in 2020
In the heat of 2020, in order to take stock and set the course, we asked some twenty world figures to answer the question: is the Union becoming more strategically autonomous?
lire l'article
Évènements associés
En ligne - Weekly Seminar
On 25th February, we will discuss « European Strategic Autonomy and the Biden Presidency » , a policy paper published by the Groupe d'études géopolitiques.
Partners: The College of Europe The European Institute at Columbia University
en savoir plus