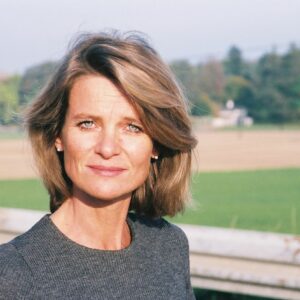 European Affairs correspondent for NRC Handelsblad
Retour à la liste des auteurs
Biographie
Caroline de Gruyter is European Affairs correspondent for the leading Dutch newspaper NRC Handelsblad. 
She covered the Euro crisis and European politics from 2008 through 2013. Her reporting earned her the prestigious Anne Vondeling Prize. She also received the Heldring Prize for best Dutch columnist in 2015, the Prix du Mérite Européen in 2016, and the 'EuroNederlander' award in 2017.
She is a member of the European Council on Foreign Relations and a regular contributor to Carnegie Europe, as well as a columnist for the Belgian newspaper De Standaard. Ms. de Gruyter has published four books dealing with democracy and globalization.
Articles associés
Alberto Alemanno, Anu Bradford, Thierry Chopin, Caroline de Gruyter, Daniel Fiott, Ulrike Guérot, Benjamin Haddad, Pierre Haroche, Yannis Koutssomitis, Ivan Krastev, Hans Kribbe, Charles Kupchan, Brigid Laffan, Bruno Macaes, Jean-Dominique Merchet, Joseph Nye, Simone Tagliapietra, Nathalie Tocci, Tara Varma, Nicolas Véron, Pierre Vimont, Cornelia Woll, Charles Wyplosz
European Strategic Autonomy in 2020
In the heat of 2020, in order to take stock and set the course, we asked some twenty world figures to answer the question: is the Union becoming more strategically autonomous?
lire l'article
Évènements associés
Bruxelles - Weekly Seminar
Le 4 février, nous discuterons de l'autonomie stratégique européenne en 2020, un document de travail qui a rassemblé les points de vue d'experts de +20 issus de divers...
Partners: The College of Europe The European Institute at Columbia Universityc
en savoir plus