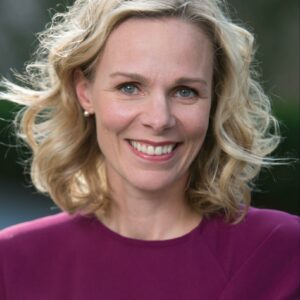 Henry L. Moses Professor of Law and International Organization at the Columbia Law School
Retour à la liste des auteurs
Biographie
Anu Bradford is Henry L. Moses Professor of Law and International Organization at Columbia Law School. Specialized on the EU's regulatory power and commentator on the European Union and the Brexit, Anu Bradford coined the term the Brussels Effect to describe the European Union's outsize influence on global markets. Most recently, she is the author of The Brussels Effect: How the European Union Rules the World (2020), named one of the best books of 2020 by the Foreign Affairs.
Bradford is also an expert in international trade law and antitrust law. She spearheads the Comparative Competition Law Project, which has built a comprehensive global data set of antitrust laws and enforcement across time and jurisdictions. The project, a joint effort between the Law School and the University of Chicago Law School, covers more than a century of regulation in over 100 countries and has been the basis for Bradford's recent research on the antitrust laws used to regulate markets. 
Before joining the Law School faculty in 2012, Bradford was an assistant professor at the University of Chicago Law School. She also practiced EU and antitrust law in Brussels and has served as an adviser on economic policy in the Parliament of Finland and as an expert assistant at the European Parliament. The World Economic Forum named her Young Global Leader '10. 
At the Law School, Bradford is the director of the European Legal Studies Center, which trains students for leadership roles in European law, public affairs, and the global economy. She is also a Senior Scholar at Columbia Business School's Jerome A. Chazen Institute for Global Business and a nonresident scholar at Carnegie Endowment for International Peace.
Évènements associés
Bruxelles - Weekly Seminar
On March 25th, we will discuss Anu Bradford's interview with the Groupe d'études géopolitiques, The European Union in a globalised world: the "Brussels effect", which has been published...
Partners: the College of Europe The European Institute at Columbia University
en savoir plus