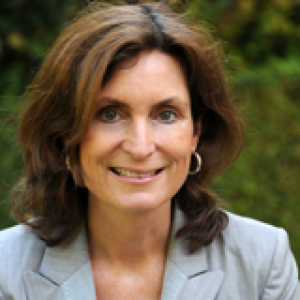 Director General of Directorate-General for Internal Market, Industry, Entrepreneurship and SMEs (GROW) at the European Commission
Retour à la liste des auteurs
Biographie
Kerstin Jorna is Director General of the Directorate-General for Internal Market, Industry, Entrepreneurship and SMEs (GROW) at the European Commission. 
Her career at the Commission began in 1990 and has consisted of numerous roles including as Deputy Head of Unit: Free movement of goods – DG MARKT,  Member of the Commission negotiating team in the IGC (Nice Treaty),  Member of Cabinet of Commissioner Barnier (Regional Policy and Institutional Affairs), and Head of Cabinet of Vice-President Barrot (Justice & Home Affairs). From 2016 to 2020, she was Director of Single market policy, regulation and implementation – DG GROW where she was responsible for macroeconomic surveillance of EU Member States, structural reforms, finance matters including the European Investment Plan and coordination with international financial institutions. Ms. Jorna has previously served on the Board of both the European Investment Bank and the European Investment Fund.
Prior to joining the Commission, Kerstin Jorna was an Academic assistant at Hamburg Law Faculty. She holds degrees in Law from the University of Hamburg and a diploma in Advanced European Studies from the College of Europe in Bruges.
Évènements associés
Bruxelles - Weekly Seminar
On March 25th, we will discuss Anu Bradford's interview with the Groupe d'études géopolitiques, The European Union in a globalised world: the "Brussels effect", which has been published...
Partners: the College of Europe The European Institute at Columbia University
en savoir plus