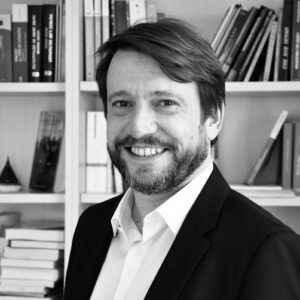 Professor of law at Sciences Po Law School
Member of the Scientific Committee of the European Law Journal
Retour à la liste des auteurs
Biographie
Sébastien Pimont is Professor of civil law and the Dean of the Sciences Po Law School. He undertook doctoral studies at the University of Poitiers under the supervision of Professor Jean Beauchard. His dissertation 'L'économie du contrat' was published in 2002. He was the Dean of the Faculty of Law of the University of Savoie.
He conducts research in law of obligations (contract theory, torts, consumer law). He is also interested in critical legal epistemology and critical legal methodology of civil lawyers and jurists in general. His scholarship include gender studies and studies in legal education. He is now preparing a book with the Professor Vincent Forray (McGill University) on the issue of legal formalization tentatively entitled "La décriture du droit".
He is the co-founder and editor of the French collection Jurisprudence Revue Critique. He is partially in charge of the review of books for the Revue Trimestrielle de Droit Civil. He is also a commentator in contract law for the Revue des contrats and the Revue Lamy Droit Civil.
He is currently teaching contract law and legal epistemology.