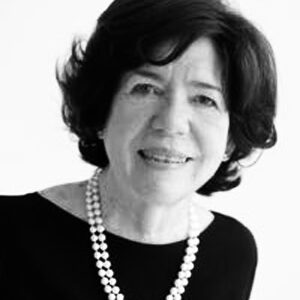 Professor of law at Georgetown University
Retour à la liste des auteurs
Biographie
Edith Brown Weiss is Professor of law at Georgetown University. 
Professor Brown Weiss is highly active in the areas of public international, environmental, and water resources law. In September 2002 she was appointed to a 5-year term on the 3-member Inspection Panel of the World Bank and from 2003-2007 served full-time as the Chairperson of the Inspection Panel, an appointment at the Vice-Presidential level. Since January 2012, she has served as a Judge on the International Monetary Fund's Administrative Tribunal. She has been a Judge on the Inter-American Development Bank's Administrative Tribunal from 2014 – 2020 and was President of the Tribunal in 2018. Professor Brown Weiss is also a member of the nine person United Nations Environment Programme's International Advisory Council on Environmental Justice.
Her past professional experience includes positions as Associate General Counsel for International Activities at the U.S. Environmental Protection Agency, 1990-92, Assistant Professor of Civil Engineering and Politics at Princeton University, and Research Associate at Columbia University and the Brookings Institution. She has been President of the American Society of International Law, April 1994-96, U.S. Special Legal Advisor to the North American Commission on the Environment 1996-2002, chair of the Committee for Research on Global Environmental Change of the Social Science Research Council, 1989-94, and elected member of the Council on Foreign Relations, the American Law Institute, and the Commission on Environmental Law of the IUCN. She has been a member of the National Academy of Science's Commission on Geosciences, Environment and Resources, NAS Water Science and Technology Board, the NAS, Israel, Jordan, Palestinian Territories Panel on Sustainable Water Supplies in the Middle East, and the NAS Environmental Studies Board.
In July 2017, Professor Brown Weiss presented the General Course on Public International Law at The Hague Academy of International Law.