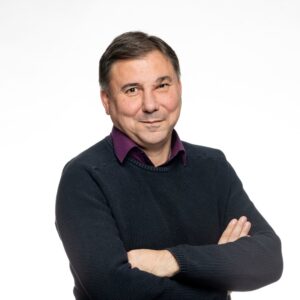 Political scientist and chairman of the Center for Liberal Strategies in Sofia
Retour à la liste des auteurs
Biographie
Ivan Krastev is a political scientist and chairman of the Center for Liberal Strategies in Sofia, Bulgaria as well as a permanent fellow at the Institute of Human Sciences in Vienna, Austria. 
He is a founding member of the European Council on Foreign Relations and is widely regarded as an expert on Balkan and European affairs. Mr. Krastev is also a member of the board of trustees of the International Crisis Group and was Richard von Weizsäcker fellow at the Robert Bosch Stiftung in Berlin from 2013-2017.
Mr. Krastev has also held fellowships at several academic institutions, including St. Anthony's College, the Woodrow Wilson Center for International Scholars, Institute of Federalism at the University of Fribourg, and the Remarque Institute at New York University.
In addition to being a contributing opinion writer for The New York Times, Mr. Krastev is the author of numerous books including After Europe published in 2017 and Is It Tomorrow, Yet? How the Pandemic Changes Europe? Published in 2020. 
Évènements associés
Bruxelles - Weekly Seminar
On February 17th, the GEG Weekly Seminar will discuss the East-West Divide in Europe. The starting point for this discussion will be a working paper written by Ivan...
Partners: The College of Europe, The European Institute at Columbia University, The Europe Center at the University of Cambridge, The School of Transnational Governance at the European University Institute, Institut d'études européennes of the Université libre de Bruxelles
en savoir plus
Bruxelles - Weekly Seminar
On April 8th, we will discuss Clément Beaune's interview with the Groupe d'études géopolitiques
Partners: The College of Europe The European Institute at Columbia University
en savoir plus