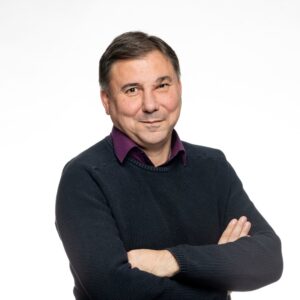 Political scientist and chairman of the Center for Liberal Strategies in Sofia
Return to authors' list
Biography
Ivan Krastev is a political scientist and chairman of the Center for Liberal Strategies in Sofia, Bulgaria as well as a permanent fellow at the Institute of Human Sciences in Vienna, Austria. 
He is a founding member of the European Council on Foreign Relations and is widely regarded as an expert on Balkan and European affairs. Mr. Krastev is also a member of the board of trustees of the International Crisis Group and was Richard von Weizsäcker fellow at the Robert Bosch Stiftung in Berlin from 2013-2017.
Mr. Krastev has also held fellowships at several academic institutions, including St. Anthony's College, the Woodrow Wilson Center for International Scholars, Institute of Federalism at the University of Fribourg, and the Remarque Institute at New York University.
In addition to being a contributing opinion writer for The New York Times, Mr. Krastev is the author of numerous books including After Europe published in 2017 and Is It Tomorrow, Yet? How the Pandemic Changes Europe? Published in 2020. 
Related articles
Alberto Alemanno, Anu Bradford, Thierry Chopin, Caroline de Gruyter, Daniel Fiott, Ulrike Guérot, Benjamin Haddad, Pierre Haroche, Yannis Koutssomitis, Ivan Krastev, Hans Kribbe, Charles Kupchan, Brigid Laffan, Bruno Macaes, Jean-Dominique Merchet, Joseph Nye, Simone Tagliapietra, Nathalie Tocci, Tara Varma, Nicolas Véron, Pierre Vimont, Cornelia Woll, Charles Wyplosz
European Strategic Autonomy in 2020
In the heat of 2020, in order to take stock and set the course, we asked some twenty world figures to answer the question: is the Union becoming more strategically autonomous?
Read the article
Related events
En ligne - Weekly Seminar
On April 8th, we will discuss Clément Beaune's interview with the Groupe d'études géopolitiques
Partners: The College of Europe The European Institute at Columbia University
Learn more