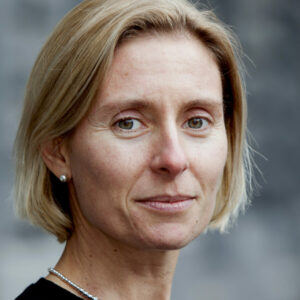 Professor of European Governance at the University of Amsterdam and co-director of the Amsterdam Centre for European Studies (ACES)
Retour à la liste des auteurs
Biographie
Luiza Bialasiewicz is a political geographer and Professor of European Governance at the University of Amsterdam, where she also acts as co-director of the Amsterdam Centre for European Studies (ACES). Her research focusses on the geopolitics of European border and migration management and on EU foreign policy and external action more broadly.
Évènements associés
Bruxelles - Weekly Seminar
On February 17th, the GEG Weekly Seminar will discuss the East-West Divide in Europe. The starting point for this discussion will be a working paper written by Ivan...
Partners: The College of Europe, The European Institute at Columbia University, The Europe Center at the University of Cambridge, The School of Transnational Governance at the European University Institute, Institut d'études européennes of the Université libre de Bruxelles
Paris - Privé
Private event, for more information, contact us.
Partners: Center for Analysis and Forecasting (CAPS) of the French Ministry of Europe and Foreign Affairs
Bruxelles - Colloque
Live policy roundtable organised in partnership with the European Parliament Research Service (EPRS) to discuss the future of European sovereignty
Partners: European Parliament Research Service (EPRS)