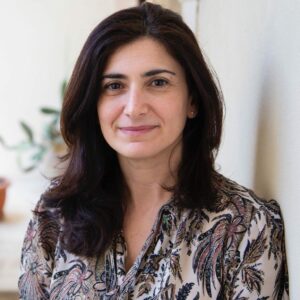 Professor of Business Administration in the Strategy Unit at Harvard Business School
Retour à la liste des auteurs
Biographie
Raffaella Sadun is Professor of Business Administration in the Strategy Unit at Harvard Business School. Her research focuses on managerial and organizational drivers of productivity and growth in both the private and public sector. 
Raffaella Sadun was previously a visiting Scholar at MIT in Massachusetts (2015), Associate and Assistant Professor at Harvard Business School (2009-2019), as well as Research Economist and Research Officer at the Centre for Economic Performance, London School of Economics (2004-2009). 
She is the associate editor of Management Science and Economica as well as co-editor of Journal of Law, Economics and Organization. Her research has been extensively published in leading peer reviewed journals and she is among the founders of the World Management Survey and the Executive Time Use Study. She has received the McKinsey Award for the best article in the Harvard Business Review. In 2021, she received the honour of Grande Ufficiale dell'Ordine "Al Merito della Repubblica Italiana".
Professor Sadun holds a PhD in Economics from the London School of Economics, an M.Sc. in Economics from Pompeu Fabra University in Barcelona, and a B.A. in Economics from La Sapienza University in Rome.
Évènements associés
Bruxelles - Weekly Seminar
A discussion about a working paper published by the Groupe d'études géopolitiques: "The impact of Covid-19 on work: telemigration, relocation, environment".
Partners: The College of Europe The European Institute (Columbia University)
en savoir plus