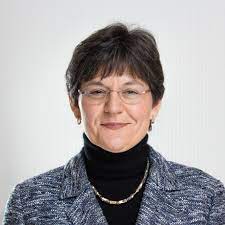 Secretary-general of Europa Nostra
Retour à la liste des auteurs
Biographie
Sneška Quaedvlieg–Mihailović is Secretary-general of Europa Nostra, a group working to promote cultural and natural heritage throughout Europe. She collaborates closely with EU institutions, the Council of Europe, the UN, and UNESCO on heritage matters. 
Throughout her career she has been a tireless supporter of European cultural heritage and regularly speaks at conferences on cultural heritage throughout Europe. She is also the author of a number of articles including "Putting Europe's shared heritage at the heart of the European Green Deal" and contributed to "Cultural Heritage Counts for Europe" and to the "New Narrative for Europe" project and publications.
Sneška Quaedvlieg–Mihailović played a prominent role in promoting and implementing the European Year of Cultural Heritage and is a member of the Advisory Board of Europeana Foundation, the Advisory Council of the European Union Youth Orchestra and of the Steering Committee of the "Centre européen de la Musique". 
She studied International Law in Belgrade, European Law and Politics in France and has worked for EU institutions in Brussels and the European Commission Delegation in Belgrade. 
Évènements associés
Bruxelles - Weekly Seminar
A discussion about a set of seven innovative proposals from a policy paper written by Giuliano da Empoli
Partners: The College of Europe The European Institute (Columbia University)
en savoir plus