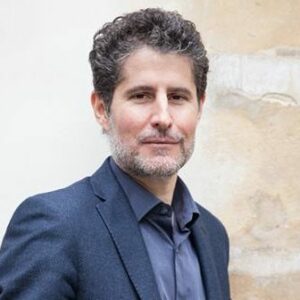 Founding Chairman of Volta
Retour à la liste des auteurs
Biographie
Giuliano da Empoli is a writer and journalist and the CEO of the Italian think-tank Volta. He previously served as Deputy Mayor for culture in the city of Florence and was a political advisor to Matteo Renzi.  
Mr. da Empoli studied Law at Sapienza University in Rome and holds a master's degree in Political Science from the Institut d'études politiques in Paris. He founded Volta in 2016.
He has published several books including Overdose (2002) and Les ingénieurs du chaos (2019), which has been translated into numerous languages. His book Un grande futuro dietro di noi earned him the title "Man of the Year" from Italian newspaper La Stampa. He regularly contributes to Italian publications such as Il Corriere della Sera and La Repubblica as well as having hosted a weekly radio show. 
Évènements associés
Paris - Privé
Private event, for more information, contact us
Partners: Center for Analysis and Forecasting (CAPS) of the French Ministry of Europe and Foreign Affairs
en savoir plus
Bruxelles - Weekly Seminar
A discussion about a set of seven innovative proposals from a policy paper written by Giuliano da Empoli
Partners: The College of Europe The European Institute (Columbia University)
en savoir plus