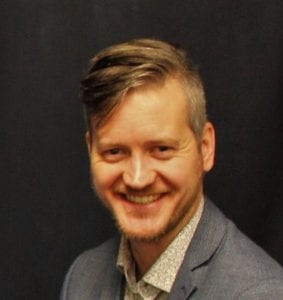 Senior Fellow and Leadership Group member at The Arctic Institute
Return to authors' list
Biography
Andreas Raspotnik is a Senior Fellow and Leadership Group member at The Arctic Institute. 
His research focuses on European Union Arctic policies, maritime transportation, international law, and the Arctic's blue economy. He is currently a Senior Researcher at the High North Center for Business and Governance in Bodø, Norway. He also manages the AlaskNor project, an initiative between Alaska and Northern Norway to share and develop knowledge around their maritime economies. 
Andreas Raspotnik was an EXACT Research Fellow at the University of Cologne and the Trans European Policy Studies Association in Brussels from 2011 through 2013, guest researcher at Fridtjof Nansen Institute (2014 and 2015), Visiting Researcher at the Institute of European Studies at the University of California, Berkeley (2014/2015), and Parliamentary Assistant for an Austrian Member of the European Parliament (2010).
His writing has been published in a number of peer-reviewed journals including Ocean Development & International Law, Marine Policy or European Foreign Affairs Review. His book The European Union and the Geopolitics of the Arctic was published in January 2018.
He received a Bachelor of Arts in History and a Master of Arts in Political Science from the University of Vienna, as well as a Master of Law in International Law of the Sea from the University of Tromsø, Norway. He obtained a jointly-awarded PhD in Political Science from the University of Cologne, Germany, and the University of Edinburgh, United Kingdom.
Related events
En ligne - Weekly Seminar
On 18th February, we will discuss an exclusive in-depth interview with Michael Mann, EU's Ambassador at large for the Arctic/Special envoy for Arctic matters, published by the Groupe...
Partners: The College of Europe The European Institute at Columbia University
Learn more