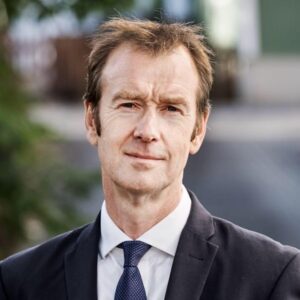 EU's Special envoy for Arctic matters
Retour à la liste des auteurs
Biographie
Michael Mann is the EU Special Envoy for Arctic Matters at European External Action Service. 
Before assuming this role, he served as the EU ambassador to Iceland and also worked as head of Strategic Communications at the European External Action Service, as well as Chief Spokesperson to High Representative/Vice President Catherine Ashton. 
He holds a master's degree from the University of Edinburgh and began his career in journalism working for the Financial Times, Reuters and Bloomberg News.
Évènements associés
Bruxelles - Weekly Seminar
On November 25th, the GEG Weekly Seminar will discuss the EU's latest Arctic policy. The discussion will be based on a paper written by Arthur Amelot, Aleksis Oreschnikoff...
Partners: The College of Europe, The European Institute at Columbia University, The Europe Center at the University of Cambridge, The School of Transnational Governance at the European University Institute
en savoir plus
Bruxelles - Weekly Seminar
On 18th February, we will discuss an exclusive in-depth interview with Michael Mann, EU's Ambassador at large for the Arctic/Special envoy for Arctic matters, published by the Groupe...
Partners: The College of Europe The European Institute at Columbia University
en savoir plus