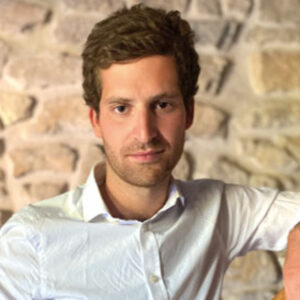 Researcher at the Massachusetts Institute of Technology
Retour à la liste des auteurs
Biographie
Antonin Levy is a PhD fellow at the Massachusetts Institute of Technology. His research focuses on how different sociodemographic markers within a country can shape economic activity and policy.
Antonin Levy holds a BA in Econometrics from Paris-Sorbonne University, master's degrees in Management from HEC School of Management in Paris as well as in Economics from the Paris School of Economics. He is currently a Ph.D Candidate in Economics at the Massachusetts Institute of Technology in Cambridge, Massachusetts. He was also a Student civil servant trainee at École Normale Supérieure in Paris. He is the recipient of numerous awards and fellowships including the Adam Smith Fellowship, the George and Obie Shultz Fund at MIT, and the International Economics PhD fellow, Dartmouth College. 
He has taught on such topics as Mathematics for economists (Paris Sciences-Lettres), Urban Economics (Sciences-Po Paris), Financial markets and the macroeconomy (MIT). 
Antonin Levy's non-academic writing has been featured in numerous publications including Le Monde, VoxEU, and Telos. 
Évènements associés
Bruxelles - Weekly Seminar
What could an attractive EU policy for STEM workers entail? A discussion about an innovative policy proposal: a European tech visa.
Partners: The College of Europe The European Institute (Columbia University).
en savoir plus