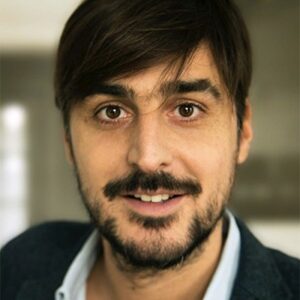 Associate Professor in Political Theory, City College of New York (CUNY).
Retour à la liste des auteurs
Biographie
Carlo Invernizzi-Accetti is associate Professor in Political Theory at the City College of New York (CUNY), associate Researcher at the Center for European Studies of the Institut d'Etudes Politiques de Paris (Sciences Po), and Visiting Associate Professor of European Politics at Columbia University's School of International and Public Affairs (SIPA).
Professor Invernizzi-Accetti researches and writes on populism and technocracy, political ideologies and party politics in Western Europe and the United States, militant democracy, referendums, and the philosophical foundations of human rights. He has published three monographs, two edited volumes, and over two dozen articles in top international peer-reviewed journals. He is also a regular commentator on European and US political affairs for publications such as The Financial Times, The Guardian, Foreign Affairs, Foreign Policy, The Wall Street Journal, La Repubblica, Quartz, Le Monde Diplomatique, and France 24.
He holds a B.A. in Philosophy, Politics, Economics from Oxford University, an M.A. in History and Theory of Politics from the Institut d'Etudes Politiques de Paris, and a Ph.D. in Political Science from Columbia University. 
Évènements associés
Bruxelles - Weekly Seminar
On May 13th, the GEG Weekly Seminar will discuss Christopher Bickerton and Carlo Invernizzi Accetti's text "Le piège technopopuliste". The GEG Weekly Seminar is a series of high-level...
Partners: The College of Europe The European Institute at Columbia University The Europe Center at the University of Cambridge
en savoir plus