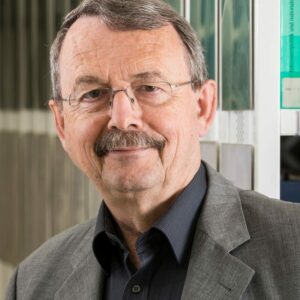 Sociologist and former director of the Max Planck Institute in Cologne
Retour à la liste des auteurs
Biographie
Wolfgang Streeck is a Sociologist and the former director of the Max Planck Institute for the Study of Societies in Cologne. 
His main research interest is in the tension democratic polity and a capitalist economy. He has published a number of works on this topic including Buying Time: The Delayed Crisis of Democratic Capitalism (2014) and How Will Capitalism End? Essays on a Failing System (2016).
Wolfgang Streeck studied Sociology at the Goethe University in Frankfurt and holds a PhD in Sociology from Columbia University from 1972 and 1974. Starting in 1974, he became assistant professor in sociology at the University of Münster, and then as professor of sociology and industrial relations at the University of Wisconsin–Madison between 1988 and 1995 before joining the Max Planck Institute for the Study of Societies as Director. He also served as professor of sociology at the University of Cologne until 2014. 
Évènements associés
Bruxelles - Weekly Seminar
On May 13th, the GEG Weekly Seminar will discuss Christopher Bickerton and Carlo Invernizzi Accetti's text "Le piège technopopuliste". The GEG Weekly Seminar is a series of high-level...
Partners: The College of Europe The European Institute at Columbia University The Europe Center at the University of Cambridge
en savoir plus