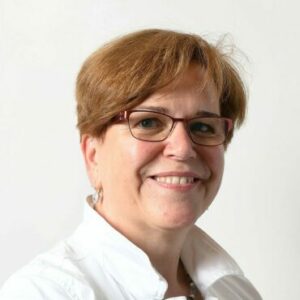 Member of the European Parliament
Retour à la liste des auteurs
Biographie
Gabriele Bischoff is a member of the Group of the Progressive Alliance of Socialists and Democrats in the European Parliament where she is vice-president of the Committee on Constitutional Affairs.
Ms. Bischoff worked at Germany's largest trade union, IG Metall, from 1991 until 2000. She was advisor on social affairs at the Permanent Representation of Germany to the EU in Brussels from 2000 to 2005 and then worked at the Federal Ministry of Labour and Social Affairs (BMAS) in Berlin as special advisor from 2006 to 2008. She then worked for the German Trade Union Confederation (DGB) in Berlin, where she led the trade union's work on European policies. In that role, she was a member of the European Economic and Social Committee (EESC) in Brussels from 2009 until 2019 when she was elected to the European Parliament.
She holds a degree in Political Science from the Free University of Berlin. 
Évènements associés
Bruxelles - Weekly Seminar
On June 3rd, the GEG Weekly Seminar will discuss the European Parliament as an evolving institution, based on an interview with David Sassoli.
Partners: The College of Europe The European Institute at Columbia University The Europe Center at the University of Cambridge
en savoir plus