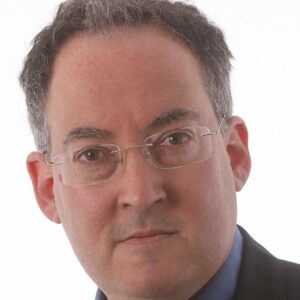 Chief Foreign Affairs Commentator for the Financial Times
Retour à la liste des auteurs
Biographie
Gideon Rachman has been chief foreign affairs columnist for the Financial Times since 2006. He joined the Financial Times following 15 years at The Economist. 
His work has earned him the Orwell prize for political journalism and the Commentator Award at the European Press Prize awards, both in 2016. His career as a journalist began with the BBC World Service in 1984 before going on to be a reporter for The Sunday Correspondent, based in Washington DC, from 1988 until 1990. During his time at The Economist he served as deputy American editor and then as South-east Asia correspondent and then Asia editor based in Bangkok before becoming Britain editor from 1997 to 2000. He was then posted in Brussels where he wrote the Charlemagne European-affairs column.
He is the author of Easternisation – War and Peace in the Asian Century (2016) and Zero-Sum World (2010). Mr. Rachman holds degrees from Caius College, Cambridge, and has been a visiting fellow at the Woodrow Wilson School at Princeton University.
Évènements associés
Bruxelles - Weekly Seminar
On April 22nd, the GEG Weekly will discuss Luuk van Middelaar's vision of a geopolitical Europe. This conversation will be based on an exclusive paper following Luuk van...
en savoir plus