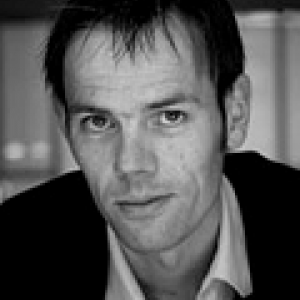 Political philosopher and Professor at Leiden university
Retour à la liste des auteurs
Biographie
Luuk van Middelaar is a political philosopher and professor of EU law at Leiden University. 
He is the author of The Passage to Europe (2009) and Alarums & Excursions: Improvising Politics on the European Stage (2018). He regularly writes geopolitical columns for NRC Handelsblad, DIE ZEIT, Le Monde, The Guardian and other European newspapers. He was awarded the Prix de Paris in 1999, the European Book Prize and the Prix Louis Martin in 2012, and the Socrates Prize in 2010.
Luuk Van Middelaar was adviser and speechwriter to Frits Bolkestein from 2002-2004 and to Jozias van Aartsen from 2004-2006. Between 2010 and 2014 he worked as the chief speechwriter and advisor to European Council President Herman Van Rompuy and is a member of the Dutch Advisory Council on International Affairs  and the Chair of its Commission on European Integration (CEI).
He has held various academic positions such as  European values chair at UCLouvain in Belgium (2015-2018), Academic Visitor at the Lee Kuan Yew School of Public Policy, National University of Singapore (2017), researcher at the University of Amsterdam's Germany Institute, DIA (2007-2009), and the Centre Raymond Aron of the EHESS in Paris (2000-2002).
Luuk Van Middelaar holds a PhD in philosophy from the University of Amsterdam, a degree in history and philosophy from the Rijksuniversiteit Groningen, and has a postgraduate degree in Political studies from the Ecole des Hautes Etudes en Sciences Sociales in Paris.
Évènements associés
Bruxelles - Weekly Seminar
On April 22nd, the GEG Weekly will discuss Luuk van Middelaar's vision of a geopolitical Europe. This conversation will be based on an exclusive paper following Luuk van...
en savoir plus