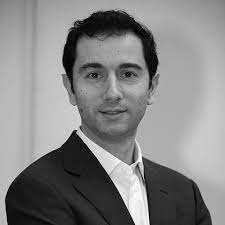 Responsible for analysis and research on sub-Saharan Africa at the European Union Institute for Security Studies (EUISS)
Retour à la liste des auteurs
Biographie
Giovanni Faleg is responsible for analysis and research on sub-Saharan Africa at the European Union Institute for Security Studies (EUISS) where he focuses on issues such as conflict prevention and peacebuilding and the EU's engagement in the region. 
Before joining EUISS, Giovanni Faleg worked at the World Bank from 2014 to 2018 in the fragility, conflict and violence unit ; at the Centre for European Policy Studies from 2011 to 2018, and the Istituto Affari Internazionali in 2013, focusing on the EU's foreign and security policy.
He completed his PhD in European Studies from the London School of Economics and Political Science. He also holds an M.A. from the University of Strasbourg and a Postgraduate Diploma from the Johns Hopkins University School of Advanced International Studies. 
He is the author of The EU's Common Security and Defence Policy: Learning Communities in International Organizations (2016) and More Union in European Defence (2015).
Évènements associés
Bruxelles - Colloque
How to rethink EU-Africa Relations ?
Partners: The College of Europe The European Institute at Columbia University The Europe Center at the University of Cambridge
en savoir plus