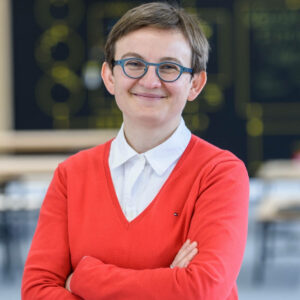 Professor of Economics and Macro-Finance at UWE Bristol
Retour à la liste des auteurs
Biographie
Daniela Gabor is Professor of Economics and Macro-Finance at the University of the West of England, Bristol. 
Her fields of expertise include central banking, monetary and financial policy, macroprudential policy, shadow banking and repo markets. 
Ms. Gabor previously worked as a consultant for the United Nations Economic Commission for Latin America from 2005 – 2006, as Risk Analyst for Dunn & Bradstreet from 2005 – 2007, as the Assistant to the Director at the Edinburgh/Glasgow Finance and INvestment Seminars from 2006 – 2008, as Senior Lecturer at Bristol Business school from 2009 – 2013. In 2016, she served as an expert witness at the European Parliament's public hearing on the Capital Markets Union. 
Professor Gabor holds a PhD in banking and finance from the University of Stirling, a master's in Development Studies from Erasmus University Rotterdam, and a BA in International Economics from Bucharest University of Economic Studies. 
Évènements associés
Bruxelles - Colloque
How to rethink EU-Africa Relations ?
Partners: The College of Europe The European Institute at Columbia University The Europe Center at the University of Cambridge
en savoir plus
Bruxelles - Weekly Seminar
In an article published in French, Spanish and Italian Olivier Blanchard, Álvaro Leandro, Jeromin Zettelmeyer propose to abolish European budgetary rules and replace them with standards, opening up...
en savoir plus