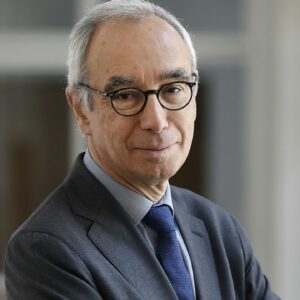 Senior Economic Adviser to the French Minister of Finance
Retour à la liste des auteurs
Biographie
Jean Pisani-Ferry is the Tommaso Padoa-Schioppa Chair at the European University Institute in Florence, Italy. He is Senior Fellow and co-founder of Bruegel and Senior Fellow at the Peterson Institute for International Economics.
Mr. Pisani-Ferry is a senior professor in Economics and Public Management at the Hertie School of Governance in Berlin and a professor at the European University Institute in Florence. He has also taught at University Paris-Dauphine, École Polytechnique, École Centrale and the Free University of Brussels.
He served as Economic Adviser with the European Commission (1989-92), Director of CEPII, the French institute for international economics (1992-1997), Senior Economic Adviser to the French Minister of Finance (1997-2000), and Executive President of the French PM's Council of Economic Analysis (2001-2002). From 2013 to 2016, he was Commissioner-General of France Stratégie, the ideas lab of the French government. In 2017 he served as Director of programme and ideas to Emmanuel Macron's presidential campaign. 
He has published extensively on economic policy as well as European and international policy issues. He has a monthly column in Le Monde and regularly contributes to public debates with regular columns in the international media.
Évènements associés
En ligne - Weekly Seminar
Europe and the "New Washington Consensus", with Alicia Garcia Herrero, Katrin Kamin, Jean Pisani-Ferry, Sander Tordoir, Shahin Vallée
Partners: Phenomenal World
Paris - Privé
The climate emergency is referred to as a crisis in the same way as the shock of the pandemic or the financial turmoil of 2008-2012. History will certainly...
Partners: l'Institut de l'ENS
Bruxelles - Weekly Seminar
On May 20th, the GEG Weekly Seminar will discuss Olivier Blanchard and Jean Pisani-Ferry's policy paper A Contingent Economic Strategy for the Next Phase.
Partners: The College of Europe The European Institute at Columbia University The Europe Center at the University of Cambridge