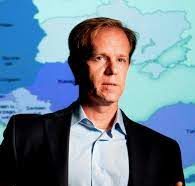 Professor of Political Science and Law and Jean Monnet Chair in European Union Politics at Rutgers University
Retour à la liste des auteurs
Biographie
Daniel Kelemen is Professor of Political Science & Law and Jean Monnet Chair in European Union Politics at Rutgers University and is a member of the Council on Foreign Relations.
He is the author of several award-winning books such as Eurolegalism: The Transformation of Law and Regulation in the European Union published in 2011 which won the Best Book Award from the European Union Studies Association as well as over a hundred articles and book chapters. Mr. Kelemen comments regularly on EU affairs for the European and American media. His research focuses on the politics of the European Union, law and politics, comparative political economy, comparative public policy and the rule of law. 
Daniel Kelemen was previously Fellow in Politics at the Lincoln College, University of Oxford, a Member of the Institute for Advanced Study, visiting fellow in the Program in Law and Public Affairs (LAPA) at Princeton University, and a Fulbright Fellow at the Centre for European Policy Studies (CEPS) in Brussels.
He holds a B.A. in Sociology from UC Berkeley, and an M.A. and Ph.D in Political Science from Stanford. 
Évènements associés
Bruxelles - Weekly Seminar
On February 24th, the GEG Weekly Seminar will discuss the challenges to the rule of law in Europe. The starting point for this discussion will be an interview conducted...
Partners: The College of Europe, The European Institute at Columbia University, The Europe Center at the University of Cambridge, The School of Transnational Governance at the European University Institute, Institut d'études européennes of the Université libre de Bruxelles
en savoir plus
Bruxelles - Weekly Seminar
On 4th March, we will discuss a working paper, "EU crisis and reform: is differentiated integration the answer?", written by Frank Schimmelfennig, Professor of European Politics at ETH...
en savoir plus