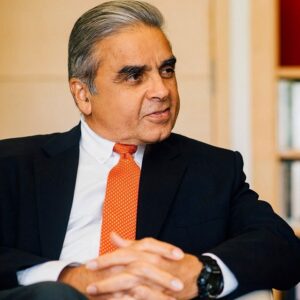 Distinguished Fellow, Asia Research Institute, National University of Singapore
Retour à la liste des auteurs
Biographie
Kishore Mahbubani is Distinguished Fellow at the Asia Research Institute at the National University of Singapore. He is the former Dean of the Lee Kuan Yew School of Public Policy at NUS and also serves on the Boards and Councils of institutions around the world.
Kishore Mahbubani served as a diplomat serving the Singapore Foreign Service from 1971 to 2004, beginning with postings in Cambodia, Malaysia and the United States. Between 1993 and 1998, he was Permanent Secretary for Singapore's Ministry of Foreign Affairs. He then served as Singapore's Ambassador to the UN and as president of the UN Security Council in both 2001 and 2002. 
Following his diplomatic service, Kishore Mahbubani was Founding Dean of the Lee Kuan Yew School of Public Policy as well as Founding Director and the first Dean of the Civil Service College in Singapore and has held appointments at Columbia University, Harvard University and Fudan University. The Financial Times has named him as one of the Top 50 people who will shape the debate on the future of capitalism. 
Mr. Mahbubani has a degree in Philosophy from the University of Singapore and a Master's degree in Philosophy from Dalhousie University in Canada. He has published eight books, including Can Asians Think? and Has China Won?
Évènements associés
Bruxelles - Weekly Seminar
On April 29nd, the GEG Weekly Seminar will discuss Josep Borrell's book European Foreign policy in times of Covid-19. For this exceptional session, Groupe d'études géopolitiques has organised...
Partners: The College of Europe The European Institute at Columbia University The Europe Center at the University of Cambridge
en savoir plus